Our Hospital, Our Stories

Third Annual "Give a Breath" 5k Will Return for 2021

Posted on: Nov 19, 2020

In 2020, the Give a Breath walk/run—led by Founder Tim Monds and his family—was held virtually for the first time. It succeeded in raising $30,545 in support of lung cancer research. For its third year, we are hoping to go even further!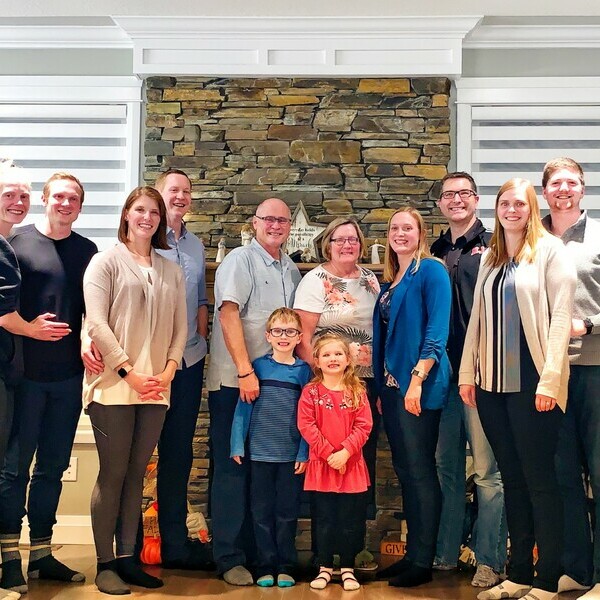 November is Lung Cancer Awareness Month, and as it's been said...
If you have lungs, you can get lung cancer.
In August of this year, the second annual (and first-ever virtual) Give a Breath 5k walk/run was held in support of lung cancer research. The event succeeded in bringing in an inspiring amount of donations—over $30,000! And in its two years, it has now generated over $65,000 total.
Click here for highlights from Give a Breath 2020
But, lung cancer is not slowing down, so neither are we.
Led by Founder Tim Monds (a non-smoker who has an ongoing battle with lung cancer) along with his family and close friends, next year's Give a Breath 5k walk/run is planned to be even bigger.
The 2021 Give a Breath walk/run—which will continue to support the Alberta Cancer Foundation and the Royal Alexandra Hospital Foundation—is scheduled for June 5th, 2021. It will again feature a virtual component and, pending the situation surrounding the pandemic, may also include a live, in-person component. Building on tradition, there will again be prizes for top runners and top donations.
Give a Breath's goal is to raise funds and awareness around lung cancer. More specifically, it aims to improve early detection for biomarkers and destigmatize lung cancer—especially for non-smokers.
One of the biggest issues facing lung cancer research is that stigma. In Tim's words, "It is considered by many people to be a smoker's disease, and it is not. So many people are non-smokers, or considered non-smokers because they quit 30 years ago." 
"Lung cancer is a disease that can impact anybody." - Thoracic Surgeon Dr. Eric Bedard
This stigma is a main reason lung cancer research receives disproportionately low funding compared to how deadly it is. About 1/4 of all cancer-related deaths are caused by lung cancer, according to Lung Cancer Canada (for more facts and myths, see here ). 
The 2021 iteration of Give a Breath will take these goals a step further. The dream is to become a provincial-wide movement that raises funds and awareness for lung cancer research, and continue to break down the stigma.
Click here to read Lung Health Foundation's Lung Cancer Antistigma Report 
(Tim's story is on page 14)
Beyond Give a Breath, Tim also takes an active role in other lung cancer initiatives. Tim has added his strength to the Lung Health Foundation to rally around their Stop Asking The Wrong Question campaign. The campaign focuses on not asking the wrong question of a lung cancer sufferer. That is, "Did you smoke?" 
As a major advocate for lung cancer awareness, Tim also serves on the Board of the University of Calgary's Evict Radon initiative, a group dedicated to ridding the environment of radon. Radon is a colourless and odourless gas that is the second leading cause of lung cancer and is entirely preventable.
Tim was also recently featured on Global News, click here to watch the segment.


Thank you to all who helped make Give a Breath 2020 a reality, and we hope to see you all next year!
To show your support for lung cancer research, please consider a donation: