Our Hospital, Our Stories

Warmest Holiday Wishes from Our CEO and Chair of the Board

Posted on: Dec 21, 2022

Sharing warm holiday wishes from our President and CEO, Sharlene Rutherford, and our Chair of the Board, George Coon, about hope, resilience, and transformation enabled by our donors.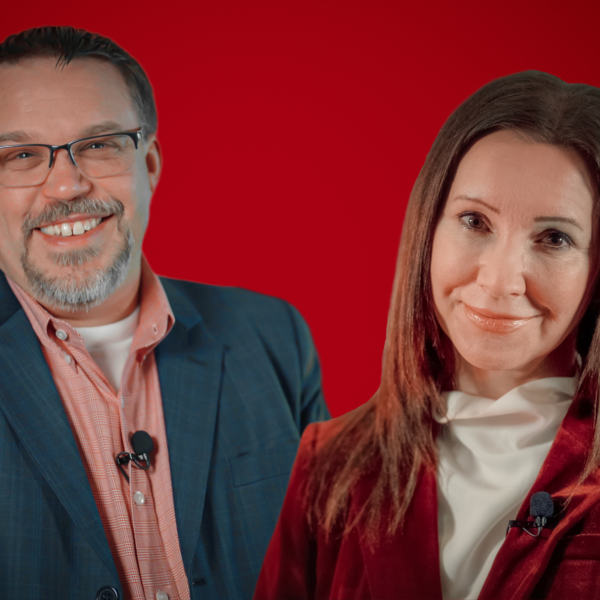 Hope. Resilience. Transformation.
All three are evident across the campus of the Royal Alexandra Hospital—because of you, our donors.
As we cast our gaze to the close of another year the clear message is this: without our donors, healthcare would have less hope, less resilience, and less transformation.
The Royal Alexandra Hospital continues to experience the burdens and aftershocks from the most intense times of the pandemic. But similar to how young saplings sprout courageously through the ashes after a fire, there is hope and resilience and yes, also important transformation at our hospital—and for this, we celebrate you. 
About transformation. Thanks to generous donors, innovation in technology has provided new opportunities for collaboration across departments and improved channels of communication across the province, linking patients to practitioners in new ways through Connect Care and OBIX. This means many patients can receive excellence in care from a specialist thousands of kilometers away, without leaving their community. Our hospital and health system has secured advanced equipment that enables faster, more specific, (and in some cases more portable) diagnosis and treatment on-site. This means greater assurance for patients.
About resilience. Like battle-tested armour, resilience over time can show chinks and dents. Doctors and nurses and their health colleagues are tired. Administrative leadership, the managers and the support staff are tired, too. Again, because of our donors, resilience is replenished and made stronger, through the creation of comfortable rest areas for healthcare teams, located in the heart of our hospital, and mental health supports for anyone who needs them.
Let's talk about hope. We've looked beyond the walls of our hospital to begin fundraising for pilot projects like the Bridge Healing program which will provide transitional housing for people discharged from our emergency department who are experiencing homelessness. After all, it's hard to benefit from the excellent primary care you've just received when you have no option but to return to a tent.  Comprehensive community programs like these are pragmatic, purposeful, and hopeful. Not only for the patient, but for the person providing the care, too.
On behalf of the Board of Directors and the Staff at the Royal Alexandra Hospital Foundation, thank you for the hope, resilience, and transformation you've brought to the skilled and dedicated teams at this hard-working hospital, and the hundreds of thousands of Albertans who receive care here, every year.
If you are still considering your year-end charitable gift to the hospital, thank you, most sincerely, in advance. If you have already given, may the generosity you have shown to our hospital—and the hope, resilience, and transformation you have enabled—be repaid to you in blessings, rich and eternal.
Sincerely,
Sharlene Rutherford, BPA, MBA
President & CEO
Royal Alexandra Hospital Foundation

George Coon, FCPA, FCMA, ICD.D, CFP
Chair of the Board
Royal Alexandra Hospital Foundation