Our Hospital, Our Stories

Royal Alex Becomes First Hospital-Based Supervised Consumption Site in North America

Posted on: Mar 28, 2018

Members of the media and government were present today to learn about the acute care safe consumption site opening on Monday, April 2, 2018, at the Royal Alexandra Hospital. This site is the first of its kind in North America.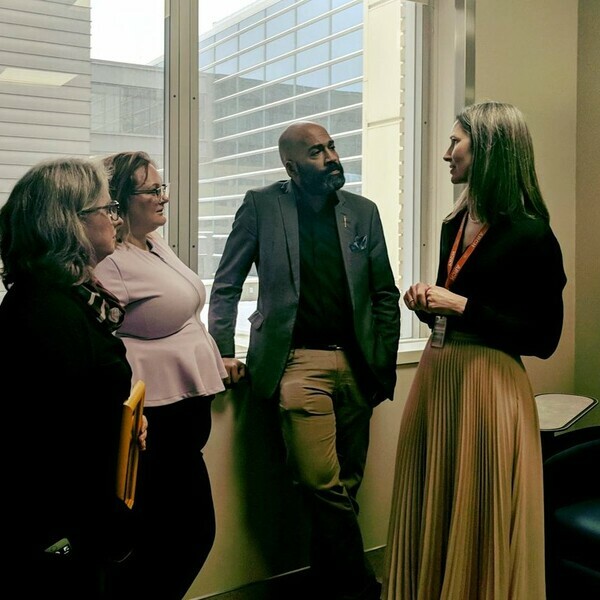 We are proud of the life-saving work performed by the Inner City Health and Wellness Program and the Addiction Recovery and Community Health team. Our donors solely supported the first three years of the program and continue to provide support for this program today.
Patients will benefit from the lifesaving supports offered by these services, including greater access to treatment and mental-health supports.
Multiple statements of support from both provincial and municipal government were shared.
"It's important we do everything we can to support individuals and families affected by the opioid crisis. Supervised consumption sites provide a secure, supportive place for people who use substances, while also being connected with wraparound services such as counselling and treatment programs. The addition of this new lifesaving service at the Royal Alex not only means greater safety for patients; it also supports a safer hospital environment for staff and visitors." Sarah Hoffman, Minister of Health
"Edmonton has once again shown its innovation by being the first city in North America to have a site like this within a hospital. This model will not just save lives in Edmonton but will help other vulnerable individuals from other cities as other leaders learn and possibly apply how it can be done."  Don Iveson, Mayor, Edmonton
For the full details of the announcement please click here. 
Learn more about the Inner City Health and Wellness program here.