Stories With Vision

Remembering Norman Rousseau: A recollection by Sharlene Rutherford

Posted on: Oct 04, 2021

Sharlene Rutherford, President and CEO of the foundation, recounts her experience meeting Norman Rousseau, an unassuming gentleman who hand-delivered a significant donation and also left a substantial gift to the foundation in his will.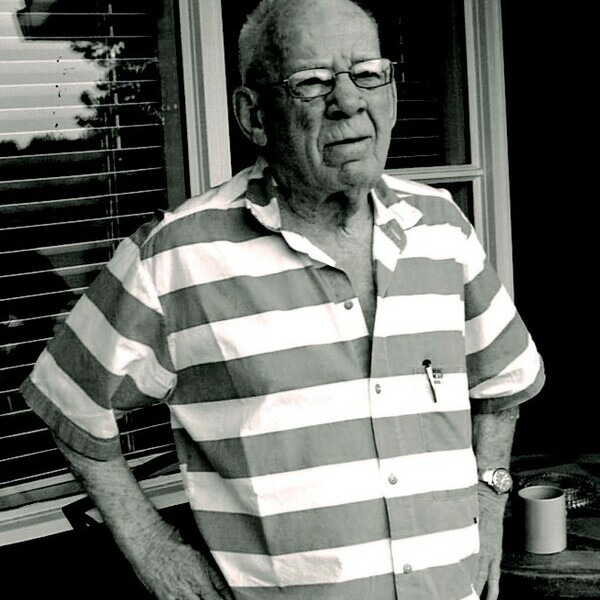 The following is a recollection from several years ago, written by Sharlene Rutherford, President and CEO of the Royal Alexandra Hospital Foundation.
---
I first met Mr. Rousseau the day he came to our offices in late December.
As it turned out, he arrived to hand-deliver a cheque for the Eye Institute of Alberta (then the Regional Eye Centre). I recall greeting him in our foyer and asking him to take a seat so we could chat.
I had no idea who he was or what he might be providing to our hospital—only that he was an elderly man who cared enough to deliver his donation in person on a cold winter afternoon. Imagine my surprise when I looked down and saw the amount on the cheque was $100,000!
Mr. Rousseau had poor eyesight, but he certainly noticed my reaction and I think he was quite pleased. I couldn't thank him enough, and as other staff members came out of their offices to see what the excitement was about, they also expressed their enthusiastic gratitude to this unassuming gentleman who quietly walked in and inspired us all.
The next day, I signed a thank you letter to Mr. Rousseau along with his official charitable tax receipt. For reasons still unknown, Mr. Rousseau did not receive my letter. We continued to follow-up via telephone, and when it became clear that the package must be lost, I offered to personally deliver a new letter and tax receipt to his home. Mr. Rousseau happily agreed. I asked if I might also bring one of our staff members, Jacqueline (Jackie) Unger, our donor records officer.
Jackie had spoken with Mr. Rousseau several times as we had continued to try to locate the missing letter and tax receipt. Jackie also has impaired vision and is, in fact, a member of the CNIB—something she and Mr. Rousseau had this in common. After setting a date with him, off we went to Devonshire Manor, a retirement residence that was Mr. Rousseau's home, to deliver a new letter and tax receipt.
We spent the afternoon walking through the Manor, and Mr. Rousseau showcased points of interest: a chapel, a beautiful library, even an English pub! Eventually, we took the elevator up to his floor so he could show us his own cozy home. We had a wonderful time visiting, and before we departed, Jackie and I promised that we would return to take him out for lunch. He was thrilled. 
I won't soon forget that lunch. Mr. Rousseau told us about his decision to leave Manitoba for new opportunity in Alberta, and how he never looked back. He was proud of the business he built, proud of the people he employed, and proud of the work they accomplished. He seemed happy, too, when he talked about the new owners who now held the reigns—I understood this to be a family who, like him, moved to Alberta for bigger and better opportunities.
The conversation was never dull, and Mr. Rousseau favoured us with many stories. One of the best was about his trip by train to Toronto to watch the 1954 Grey Cup, featuring the Edmonton Elks and Montreal Alouettes. His re-telling of the match was exciting and we were captivated, especially by the dramatic final minutes of the game which saw Edmonton come from behind to take the win 26–25. "If you think we partied hard on the way down—you should have seen us on the way back," he said. "What a trip that was!"
I won't ever forget Mr. Rousseau, or the way he told that story. To learn later that he had included the Royal Alexandra Hospital in his estate planning should not have come as a surprise—and yet it still did. I am certain that he would be happy, and grinning broadly with satisfaction, to learn that his generosity had made huge advances in patient care possible at the Eye Institute. He had never once mentioned to us what he was planning during our visits. And that's okay, because I think he wanted us to have one more surprise—and perhaps another story to tell. That would be like him. 
To learn more about making a bequest or leaving a gift in your will like Mr. Rousseau did, please click here.