Stories With Heart

Help at Home

Posted on: Oct 10, 2017

Heart pain or pain in the chest is an issue that needs to be addressed immediately. For residents of the Enoch reserve heart or chest pain use to mean a trip to Edmonton anytime they were having issues.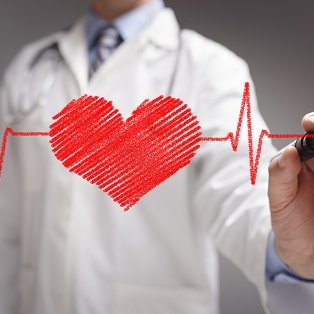 For anyone who has experienced heart pain in the past or has a family member who has you understand completely the urgency to seek care and treatment. 
Imagine, not being able to diagnose your pain just down the street at your local family health care clinic because of your remote location. That is exactly what patients were experiencing of the Enoch Cree Nation (ECN) were faced with. Now thanks to the Multicultural Heart Health Awareness Program at the CK Hui Heart Centre help is close to home.
The ECN is a progressive and proud First Nation is situated in Central Alberta, Canada, Treaty No. 6 Territory that borders on the City of Edmonton's west side. Not wanting to forget the sacrifices their ancestors made for them members of the ECN strive to maintain their culture by practicing their traditional ways in today's society and part of that practice means living outside the city boundaries where access to health supports and testing are easily accessible.    
In the past individuals with chest or heart pain would be seen at the Enoch Health Centre, only to be told they must travel to Edmonton to get further testing on their heart. Now, thanks to the Royal Alexandra Hospital Foundation and the CK Hui Heart Centre, the Enoch reserve has access to an electrocardiogram also known as an ECG machine on site. The ECG machine checks for signs of heart disease, detects heart rhythm, checks for proper blood flow to the heart, and looks for any abnormalities in the heart that may be present.  
"We are so pleased to be able to provide an ECG for the Enoch Health Centre. We continue to want to provide access to the best healthcare for all Albertans wherever they reside." says Andrew Otway, President and CEO Royal Alexandra Hospital Foundation
The Indigenous community is already at greater risk of getting heart disease because of lifestyle factors. Social and economic determinants have a great influence on health and create challenges in achieving good heart health.  The CK Hui Heart Centre's cardiologists Dr. Ben Tyrrell and Dr. Po Kee Cheung are delighted to provide patient clinics to the community and have been instrumental in establishing a relationship with the Enoch Health Centre in achieving the best healthcare outcomes possible for their patients.
---
The CK Hui Heart Centre's Multicultural Heart Health Program is one of the centre's flagship programs that operates under the mission to take a proactive role in improving the heart health of multiple cultural groups who live with a higher risk of suffering from heart disease and stroke. 
---