Our Hospital, Our Stories

Generosity Inspires Generosity

Posted on: Dec 20, 2016

Royal Alexandra Hospital Foundation Committee Member pays it forward.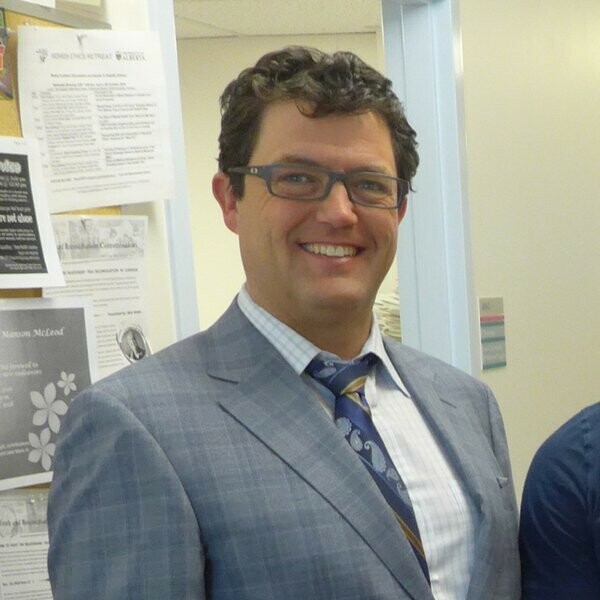 Derek Weisbeck decided to follow the adage of "pay it forward" when he was awarded a financial prize from his employer and donated it to the Royal Alexandra Hospital Foundation.
Derek is a Senior Wealth Advisor with Scotia Wealth Management. Over the past year, he has been an active volunteer for the Royal Alexandra Hospital Foundation, sitting on fundraising committees for the Eye Institute of Alberta and the Inner City Health and Wellness campaigns.
"I was very impressed with both of the campaigns I helped out with," says Derek. "The Eye Institute of Alberta does incredible work for patients in our city, but also for all of northern Alberta and beyond."
"The Inner City Health and Wellness Campaign was certainly a compelling cause to me," explains Derek.  "Addiction, poverty, and homelessness are all huge issues in our city, and to know that the Royal Alex is concentrating on their piece of the puzzle with an innovative and holistic program was very inspiring."
Thanks to his outstanding volunteer work, Derek was recently awarded a $6,500 prize from the ScotiaMcLeod Charitable Foundation as part of their "Share the Wealth" program.
The ScotiaMcLeod Charitable Foundation launched "Share the Wealth" in 2015, a formal program for ScotiaMcLeod employees that encourages and celebrates community engagement and volunteerism. A financial contribution is made on behalf of each Share the Wealth Award recipient to a cause they personally support. Derek didn't hesitate to designate the funds towards the Inner City Health and Wellness campaign.
"The program has produced tangible results, and we've seen people who are heavy users of the Royal Alex's Emergency Department transition into getting the services and support they really need," says Derek. "It's been great to watch the program have an impact on the community that needs it the most."
Photo: (Left to Right) Derek Wisebeck with members of the Inner City Health and Wellness team:
Dr. Eric Cattoni (Physician), Jean Repchuk (Nurse Practitioner), Rob Gurney (Peer Support Worker).