Stories of Hope

All Ages, All Stages

Posted on: Apr 10, 2017

Women are the tie that binds, the glue that holds, and the connection that keeps friends and families together. Like the women it supports the Lois Hole Hospital for Women is always there.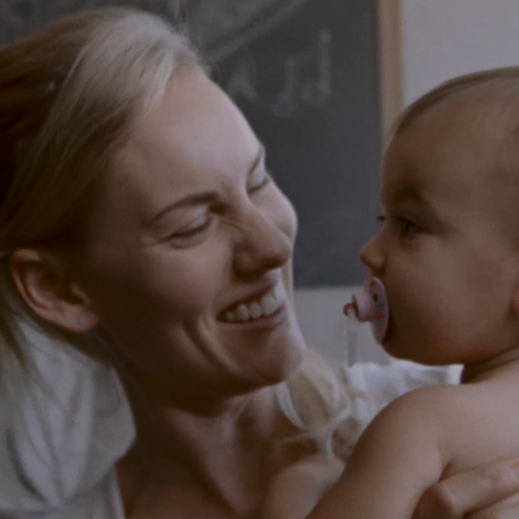 Be inspired! Sign up for our E-Newsletter today by clicking here
The Royal Alexandra Hospital Foundation is pleased to support the Lois Hole Hospital for Women.
This hospital has evolved, shaped and informed women's healthcare delivery, here in Edmonton and across the province. It is because of generous donor support that it continues to advance forward.
The unique needs of women are many: fertility, obstetrics, labour and delivery, gynecologic oncology, hereditary cancer, menopause, incontinence, mature women's health, perinatal health, bereavement, reproductive mental health, and many more. 
A dedicated women's hospital is not just important – it's vital.
Since the day the doors of the Lois Hole Hospital for Women opened the focus has been to provide hope for all those who enter it. A quote from the namesake Lois Hole can be found on the wall just inside the hospital doors where she shares that her hope was for women who needed this hospital to be able to feel a real sense of uplifting hope when they enter. We believe Lois would be very proud of the care being provided here today. 
Hand in hand with hope goes caring. The Lois Hole Hospital for Women is more than just a medical centre of women's health excellence; first and foremost it is a centre of caring. Physicians, nurses, and all hospital staff are focused on providing caring that goes above and beyond the standard level of care. Patients and their support people at the Lois hole Hospital for Women are involved in all aspects of care. From accompanying patients up until the moment of surgery, to rejoining them in the recovery room, to including them in all medical discussions so they are fully informed of the care and treatment options available to them, patients and their support people are truly part of the hospital care team.    
Strength is an emotion felt by all who enter the doors of the Lois Hole Hopsital for Women. Strength to bring a new life into this world, strength to face a diagnosis, strength to navigate a loss, strength to fight another day. To all of the women who have felt these any of these emotions the Lois Hole Hopsital for Women stands by your side.  
Life is certainly not easy and every woman has had to face a situation where perseverance was required. The Lois Hole Hospital for Women supports women in so many ways, from mental health to physical health, the hospital is here for all. After experiencing postpartum depression during her first pregnancy Lana Berry turned to research experts at the hospital to help her through her mental health challenges and ensure her family was able to move forward in a positive and supported way. Read more about Lana's story and the important research supporting women at the hospital here.   
As home to all high-risk pregnancies and treatment for women facing ovarian cancer from Red Deer to Northern Alberta and beyond, the Lois Hole Hospital for Women is often a a centre where great feelings of loss are experienced. In many cases a family's loss has led to inspirational support for the Lois Hole Hospital for Women. Donations of teddy bears to soothe pregnancy loss, the creation of infant loss support bags to celebrate the memory of a baby, and the establishment of a research fund by the Edmonton Eskimos that supports ovarian cancer research are all examples of loss that has been put into action. 

One very special story is that of Kellie Willie, a nurse on the hospital's Labour and Delivery floor, who experienced her own loss of a child and was able to personally make a difference for patients she will support through their own loss in the future. Read Kellie's story here.       
Everyday at the Lois Hole Hospital for Women more than 20 babies take their first breath; that's a kindergarten class everyday! Of course this means that the hospital is a centre of much joy for so many families across Alberta. Joy of course comes in many forms within our walls. Joy from a successful cancer surgery, joy for an all clear announcement after struggling with a terrible disease, joy for another day a mom is able to remain pregnant, which means one more day a baby won't spend in the NICU when born. So many forms of joy all in one place. 
Joy is not only experienced by patients and their families, joy also comes from donors who feel the impact they have made for the lives of so many. Joy is in giving.  
A most sincere thanks from the Royal Alexandra Hopsital Foundation to all of our donors who have made this incredible centre of women's health excellence possible. Without all of you this hospital would not exist.
All of the emotions you find within the hospital have been supported in so many ways by our donors. To become part of our story please consider making a personal contribution today.