Stories of Hope

You Can Get Better and Life Can Be Really, Really Good

Posted on: Sep 13, 2016

After being part of a ground-breaking research study at the Lois Hole Hospital for Women, Lana Berry has an important message to share with women across the province "You can get better"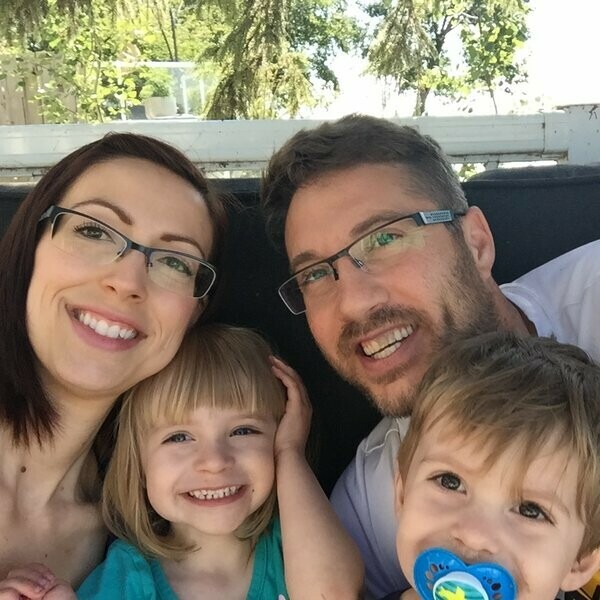 Statistics say that one in every four women will experience some kind of mental health challenge during their pregnancy or postpartum period. Lana Berry was one of those women. 
When Lana became pregnant with her first baby she had actually come a long way with the anxiety that she had struggled with in the past. Lana was aware that she would be at risk for postpartum depression and she didn't know where to turn for help.
Lana is not alone. Mental health challenges are the most common pregnancy complication, more so than any other physical condition complicating pregnancy. The unfortunate truth is mental health support is not currently part of the standards of care for women while pregnant in Canada. Research, now underway at the Lois Hole Hospital for Women, is focused on changing that fact.
Dawn Kingston, Registered Nurse and Associate Professor at the University of Calgary, is overseeing a clinical research study at the Lois Hole Hospital for Women; a research study that has plans to change the way mental health in pregnant and postpartum women is provided. 
When Lana was pregnant with her second child she was fortunate enough to join Dr. Kingston's research study at the Lois Hole Hospital for Women. And with this pregnancy things were very different. 
"It was so helpful to be able to take time just to check in with yourself," says Berry. "Did I actually need to speak to someone, or am I doing ok? Can I help myself along the way?" 
The answers to these questions and the support Lana needed was provided through an online e-therapy tool developed by Dr. Kingston and her team of researchers and offered to prenatal patients at the Lois Hole Hospital for Women. Dr. Kingston's trials are among the first to explore the clinical and cost-effectiveness of e-screening and e-therapy on the mental health of pregnant women, and how this early intervention impacts the mental health and development of their children.
For Lana everything turned out ok and she has been keen to share the success of her treatment so that others can experience the same positive outcome; a healthy pregnancy and a healthy and happy family. 
If Lana could share one message with women who are currently expecting, women in their postpartum period, or women who plan to become pregnant in the future, it would be to tell them that "you can get better and that life can be really, really good". She hopes that her words will lead others to have the courage to find their own voices and ask for the help that each and every one of them deserves. 
With a mandate of putting women's health first, Shoppers Drug Mart is a natural partner for the Lois Hole Hospital for Women. Stemming from a relationship born in 2007, Shoppers Drug Mart's insight and commitment of support has allowed for the Royal Alexandra Hospital Foundation fund this ground-breaking research and provide life-changing care practices at the Lois Hole Hospital for Women.