Our Hospital, Our Stories

WCHF President Jennifer Bernard wins Inclusion Vanguard Award

Posted on: Dec 07, 2020

In recognition of her passionate commitment to advancing equity, inclusion and diversity, the Women's College Hospital Foundation's Jennifer Bernard has been honoured with the 2020 Inclusion Vanguard Award.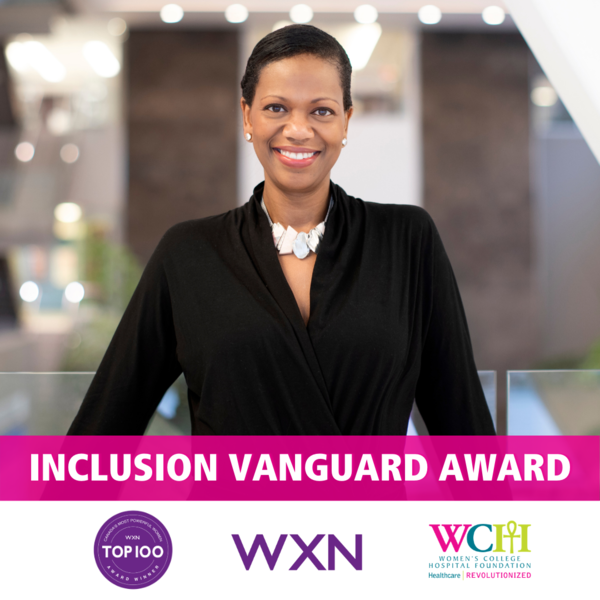 We are proud to join in congratulating Jennifer Bernard, President and CEO of the Women's College Hospital Foundation (WCHF), on the news of her much-deserved honour.
Jennifer has just been recognized among the Top 100 Award winners of Canada's Most Powerful Women as the 2020 recipient of the Inclusion Vanguard Award, presented by Accenture.
Click here for the WCHF's full announcement.
The Inclusion Vanguard Award is one of 13 Top 100 categories from the Women's Executive Network that honours remarkable women across Canada who inspire tomorrow's leaders and advocate for workforce diversity. 
"We are so proud of—and not at all surprised by—Jennifer's achievement," said Sharlene Rutherford, President and CEO of the Royal Alexandra Hospital Foundation. 
"Through the Alberta Women's Health Foundation, we work alongside Jennifer and the WCHF team. A warm, passionate champion, Jennifer leads by example, navigates difficult conversations with grace and poise, and lifts up everyone around her. We're so thankful for the work she does and couldn't be happier for her."
The award recognizes a leader who has made a profound, thoughtful and measurable impact on diversity. The selected woman champions others and betters the experience in the community around them—all traits that Jennifer embodies.
Congratulations again Jennifer!