Stories of Hope

Tiny Footprints, Tremendous Impact

Posted on: Jul 26, 2023

Losing a baby is a common experience in Canada, yet so few parents talk about it. Grace Struth and Sarah Rivera set out to change that.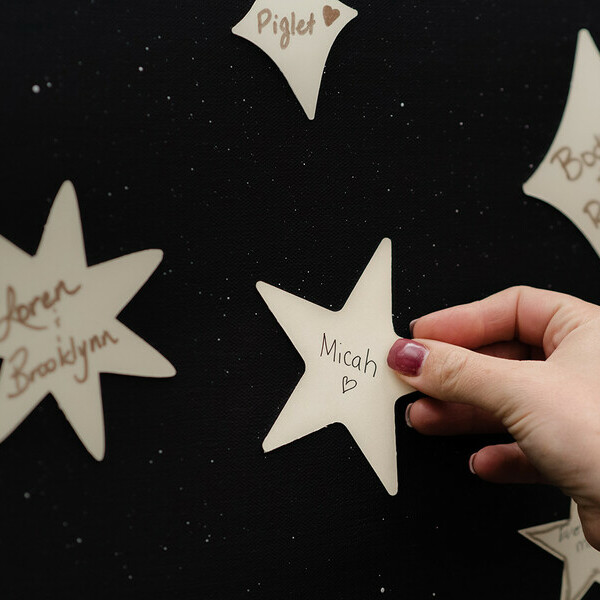 Losing a baby is a traumatic and painful experience. In Canada, roughly one in four pregnancies end in loss. Despite these high rates, many families are unaware of the available resources and unsure of where to turn as they manage their grief. As a result, a culture of silence persists at a time when parents need support the most. This is why Sarah Rivera and Grace Struth decided to donate funds raised from the Tiny Footprints YEG gala to the Perinatal Bereavement Program and the Lois Hole Hospital for Women.
The Tiny Footprints Foundation raises money for pregnancy and infant loss support programs. Tiny Footprints was founded in Calgary in 2016 by Kristina Oriold in honour of her daughter, Riley.
Sarah has been involved with Tiny Footprints since its inception. Upon moving to Edmonton, Sarah and Grace teamed up to host the fundraiser in the capital region for the first time in October 2022.
"Considering losing a pregnancy is such a common experience, we found ourselves asking, 'Why isn't this talked about more?' So few women talk about it. We want to change that. We want to foster openness around pregnancy loss so women know there are supports available to them," they said.
Sarah and Grace decided to support the Perinatal Bereavement Program and the Lois Hole Hospital for Women because it is one of the major pillars for women's healthcare in northern Canada, but also based on a personal connection.
In 2019, Grace and her partner unexpectedly lost their twins in the emergency room of the Royal Alex. They were paired up with Patti Walker, the Regional Bereavement Coordinator at the Lois Hole Hospital for Women, to help them process the experience.
"Going through the program gave me the words and emotional space to process that grief. In planning our event, we knew we wanted to continue to support the program, so anyone who ends up in a similar situation has access to this resource," said Grace.
Tiny Footprints YEG will return for a second year in October 2023. Grace and Sarah also operate babyloss.ca and wrote Waiting on Sunrise: Journeying Through Pregnancy and Baby Loss, a free resource for parents grieving the loss of a child before, during, or shortly after birth. You can learn more at tinyfootprintsyeg.ca.