Our Hospital, Our Stories

The Community Bridging Gaps Together

Posted on: Jul 26, 2023

Fuelled by the desire to help patients experiencing housing insecurity, a team of passionate innovators developed the Bridge Healing Program to help make a difference.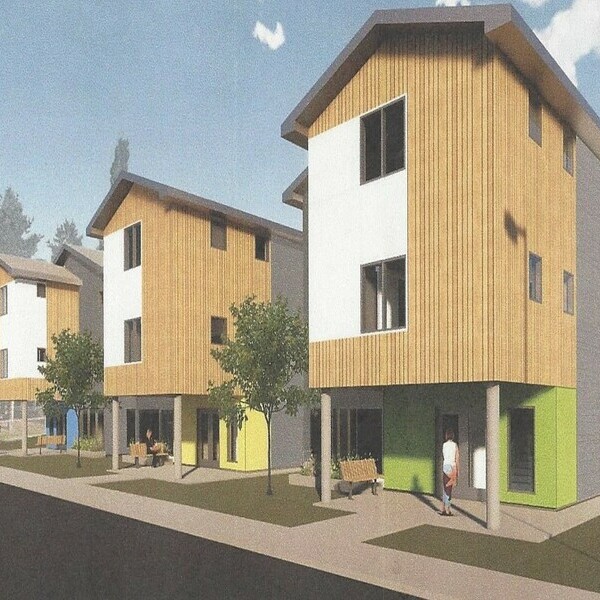 "It's the worst feeling for doctors and nurses and social workers to say to a person, 'That's all we can do. And you're basically on your own.'" -Dr. Louis Francescutti, Royal Alexandra Hospital emergency physician.
But thanks to a community effort driven by Royal Alexandra Hospital staff and the incredible response from generous donors, those words are being spoken less often by emergency department healthcare staff and physicians.
Home to one of the busiest emergency departments in Canada, the Royal Alexandra Hospital sees a high volume of patients experiencing homelessness or housing insecurity. Doctors, nurses, and social workers are often in the difficult position of releasing these patients back into homelessness once their treatment is complete. This leads to extremely poor health outcomes, as these patients often end up as repeat visitors to the emergency room.
Fueled by a desire for change and refusing to accept the status quo—staff at the Royal Alex led by Dr. Louis Francescutti banded together. They worked with the Jasper Place Wellness Centre and designed a pilot program that would focus on providing transitional care for patients experiencing homelessness or other housing insecurity. The idea was to create a figurative bridge following their release from the hospital: supporting those patients with immediate housing and key wrap-around supports to help them avoid being hospitalized in the future and help them navigate the system to find permanent housing.
Upon learning of this work, the Royal Alexandra Hospital Foundation enthusiastically took on the cause of fundraising for the initiative in early 2022 and the community of supporters grew quickly. Several physicians in the Royal Alex's emergency department provided immediate charitable support, with public donations rolling in quickly after that.
In fact, long-time foundation donors John and Ewa Burton immediately recognized the need for the program and decided to give a significant gift.
"We saw it as a real opportunity to help those who had no place to go, and get them started on the road to recovery," they said. "It's a great opportunity to change lives for the better, and we were very pleased to be able to help!"
The incredible donor response helped raise the profile of the Bridge Healing program. Launching the program meant no longer relying on charitable efforts alone. The provincial government has committed funding for two years through Alberta Health Services in what is now being referred to as the 'Bridge Healing Transitional Accommodation Program.' In January 2023, 12 transition beds at Jasper Place Wellness Centre opened to patients and an additional 24 beds will open later this year.
Thank you to the many generous donors who saw the vision and impact of the Bridge Healing program. Together, we are making a difference. This exemplifies what is possible when compassionate people from all walks of life band together to improve health outcomes for Albertans.
Click here to read the story's original appearance in our 2023 Annual Gratitude Report
Click here to make a donation to the Royal Alexandra Hospital Foundation