Our Hospital, Our Stories

Speaking of Health returns on November 16th with "The Opioid Crisis: Partnering Around a Person-Centered Approach to Care."

Posted on: Nov 03, 2021

Speaking of Health is a lecture series produced by the Royal Alexandra Hospital Foundation. The fall 2021 edition will be held on November 16th at 7 PM MST, with Chief Dale McFee; Dr. Kathryn Dong; and Petra Schulz, focusing on the opioid crisis.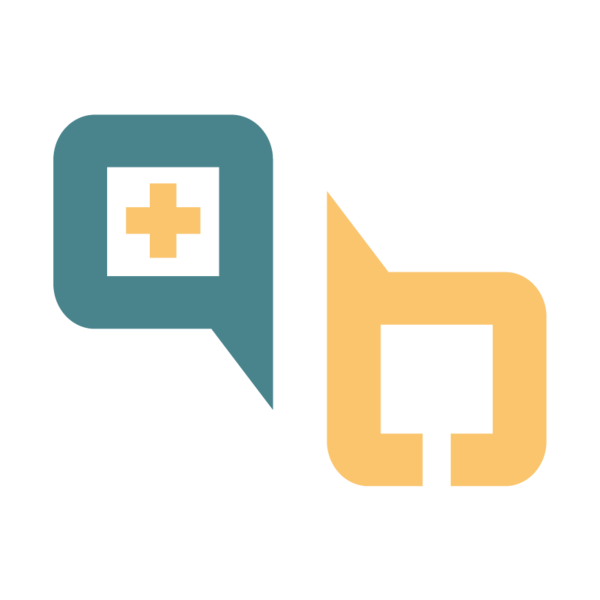 Speaking of Health returns November 16th for its latest iteration – "The Opioid Crisis: Partnering Around a Person-Centered Approach to Care"
Produced and presented by The Royal Alexandra Hospital Foundation, Speaking of Health is a free lecture series that covers important health topics.
We are proud to announce that the virtual event will feature the Chief of the Edmonton Police Service, Dale McFee; Medical Director of the ARCH Team and Inner City Health and Wellness Program at the Royal Alex, Dr. Kathryn Dong, and co-founder of Moms Stop the Harm, Petra Schulz. Our speakers will discuss the current opioid crisis happening in Edmonton and the role that the EPS, the Royal Alex Hospital, and our fellow community members play in the response.
Tuesday, November 16th, 2021
7 PM - 8:30 PM MST

The event is free but seating is limited, so sign up soon!
The City of Edmonton is currently the epi-centre for the opioid crisis in Alberta. On average, more than two people per day die from an opioid overdose in Edmonton. Due to size of the Royal Alexandra Hospital and its central location, our emergency department fields more substance related visits than any other hospital in Alberta – and almost one half of all substance related visits in the province. The issue is complex and heartbreaking, but not without hope. In "The Opioid Crisis: Partnering Around a Person-Centered Approach to Care" our speakers will discuss the issues surrounding the opioid epidemic in detail, as well as provide suggestions and solutions for treating the crisis.
About our presenters:
Dale McFee
On February 1, 2019, Dale McFee was sworn in as Police Chief for the Edmonton Police Service.  Prior to this role, Dale served 6.5 years as the Deputy Minister of Corrections and Policing in the Ministry of Justice for the Government of Saskatchewan and was the Senior Deputy Minister involved with leading transformational change.  Dale served as a police officer for 26 years in Prince Albert, Saskatchewan, including 9 years as the Chief of Police for the Prince Albert Police Service.  
Dale is a past President of the Canadian Association Chief's of Police, a former Chair of the Federal Provincial Deputy Ministers and former Co-Chair of CCJA within Stats Canada.  Dale has received several commendations in his related fields including being appointed and promoted to officer within the Order of Merit within police services by the Governor General of Canada. He has received a provincial policing leadership award for Leadership in Multi-Agency Community Mobilization. He is a recognized Governor General Leadership alumnus and a former citizen of the year within his home community.
Dr. Kathryn Dong
Dr. Kathryn Dong is the medical director of the Inner City Health and Wellness Program at the Royal Alexandra Hospital, and a Clinical Professor in the Department of Emergency Medicine at the University of Alberta. Her clinical work is on the Addiction Recovery and Community Health Team as an addiction medicine specialist. Her research and advocacy work focuses on improving health care access and outcomes for acute care patients who are equity seeking and use substances.
Petra Schulz
Petra Schulz lost her 25-year-old son, Danny, to accidental fentanyl poisoning in 2014. She is one of the co-founders of Moms Stop the Harm, a network of Canadian families impacted by substance-use related harms and deaths. Through the lessons learned from her personal experience and by sharing Danny's story, Petra has become an advocate for drug policy reform to reduce the harm associated with substance use. She believes that substance use is a matter involving human rights and health and must not be criminalized.
Petra represents families with lived experience in Health Canada and CCSA advisory committees. She has been a speaker for TedX, at rallies, conferences, community meetings, professional organizations, universities, and all government levels. She contributed to the anti-stigma campaign, "See-Beyond" and a research project on mother's advocacy.
We hope you'll join us for an evening of learning! 
There will be a moderated Q&A period at the end of the presentations. If you have a question for our panelists you would like to send in ahead of time, please feel free to email it to Kirby at [email protected]. Please understand that we cannot guarantee every question will be addressed directly, but we will do our best.