Our Hospital, Our Stories

Seeing the Abilities

Posted on: Nov 03, 2016

A partnership between two community organizations has resulted in a win-win situation.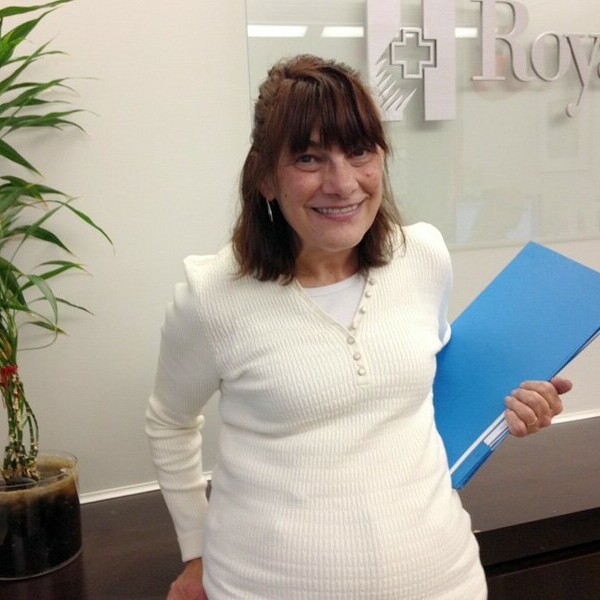 Photo: Marlene from EmployAbilities during a typical busy day at the Royal Alexandra Hospital Foundation.
During the months of September and October, two clients from EmployAbilities joined the Royal Alexandra Hospital Foundation team. Marlene helped our Administration staff with a variety of office duties, while Robert worked with the Foundation's busy Donor Call Centre.
Since 1974, EmployAbilities has served people with disabilities, helping to remove the barriers to employment. They provide specialized services and counselling to individuals with disabilities, enabling people to develop skills, enhance their education, and find meaningful employment.
Jon Garland is EmployAbilities' Employment Development Supervisor. Always keen to establish new opportunities for his clients, he was enthusiastic about working with the Royal Alexandra Hospital Foundation.
"By working in partnership, we are able to enhance the awareness of persons with disabilities as being a viable source of skilled labour, as well as the contributions they make to the overall workforce," says Jon.  "Hiring someone with a disability makes sound business sense, in that you are able to increase the size of the talent pool, fill vacancies immediately, enhance your strategic position, and expand your customer market."
When EmployAbilities contacted Raazmina Youn, Chief Administrative Officer for the Royal Alexandra Hospital Foundation, to see if there were any available placements, Raazmina didn't hesitate to say yes.
"The charitable sector has a moral duty to support people with challenges," says Raazmina. "So when EmployAbilities contacted us, we were happy to help."
Marlene and Robert completed 105 hours of workplace experience, gaining valuable experience and on-the-job training. Marlene's time with the Foundation was definitely a positive experience.
"It's been great," says Marlene. "The people here have been very supportive and helpful, and it didn't take long to feel like I was part of the team, and part of the family."
EmployAbilities always stresses that people should see the abilities in people rather than their disabilities, and Marlene agrees.
"People with disabilities have a lot of abilities," stresses Marlene. "Whether it's a psychological or a physical challenge, we're able to find ways to cope and be successful. We're used to life's hurdles, and not afraid of them. That helps us get through the day just like everyone else."
The entire team at the Foundation appreciated having Marlene and Robert on hand. The fall season is usually the busiest time of year for the Foundation, so the extra help was very appreciated.
"We receive great support from the community and so this partnership was a wonderful way for us to help another community organization," says Raazmina. "Working with EmployAbilites and having Marlene and Robert here for work experience was certainly a win-win situation. It's been an amazing opportunity for our Foundation."