Stories of Hope

Running for Mental Health

Posted on: May 23, 2017

Two all-female phys-ed classes at Paul Kane High School are participating in the Shoppers Love. You. Run for It program. The Run for It program focuses on mental health and is taking place at high schools across Canada.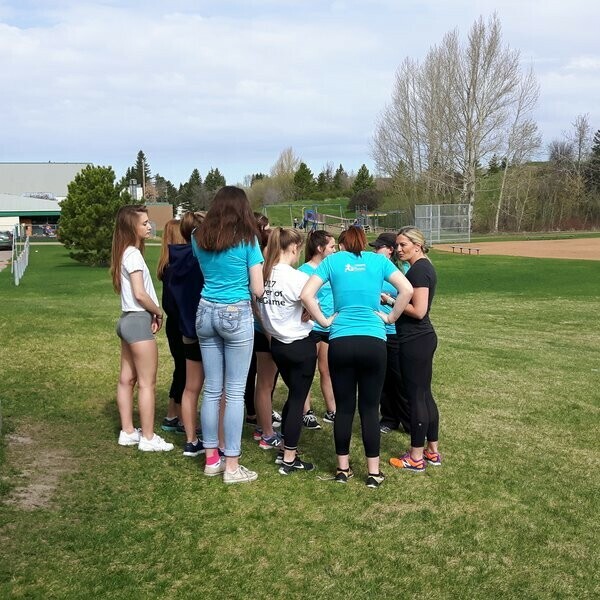 No judgement, and open arms always. For Lori Olson-Johns (or 'OJ' as she is affectionately known by her students), this policy is a theme throughout her phys-ed classes. Lori and her two all-girl phys-ed classes are taking part in the Run for It program – a running program that addresses mental health issues for teenage girls. 
Run for It is a high school program that is part of the Shoppers Love. You. Run for Women race series. This is the only race series across Canada that is exclusively designed for women and girls. The Edmonton Run for Women, on May 27, is raising awareness and funds for the Reproductive Mental Health Program at the Lois Hole Hospital for Women. 
The Run for It program is being implemented in after-school programs all over the country, but Lori has taken the extra step to integrate it into her grade ten phys-ed curriculum. 
"I would like to not only start but continue the conversation about mental health with these girls. It is so important for them to know that there are many points in a girl's life where mental health challenges will arise."

Lori Olson-Johns
Lori began the day's lesson by having an open conversation with her students about mental health challenges, and when those challenges may be greater throughout a women's life. They also talked about the importance of support and the ways that different people can cope with mental health struggles. 

At Paul Kane High School, and other schools in Alberta, grade ten is the last year where phys-ed classes are a requirement. For Lori, it is very important to keep the girls active after grade ten, and so she takes her role as mentor to inspire the girls to maintain their enrolment in phys-ed very seriously.
For Chantal Mathiassen, one of Lori's students, the Run for It program in gym class gives a great environment that is open for students can talk to anyone, even if they weren't friends before. 
"I didn't know about mental health awareness. Before I would just tell my friends not to worry and that everything will be okay if they talked to me. Now I realize that I need to listen and offer help when someone raises an issue to me."
Ella Stanley, another student of Lori's, shared that she believes a lot of girls don't have enough self-confidence, and that it is important to spread the word around the school that physical activity and conversation are a great thing to give them a much needed mental health boost. 
Another student in the class, Kaitlyn Kluttig, didn't know anything about mental health and that issues are very common prior to joining Lori's class.
"Like OJ said, one in three suffer with some type of mental health issue. I am learning from this program that this is common, which makes you more willing to talk about mental health challenges you might have."