Stories of Hope

Shoppers Drug Mart Run for Women 2023 raises over $250,000!

Posted on: Jun 09, 2023

Funds from the run will directly benefit women's mental health projects and programs across Canada.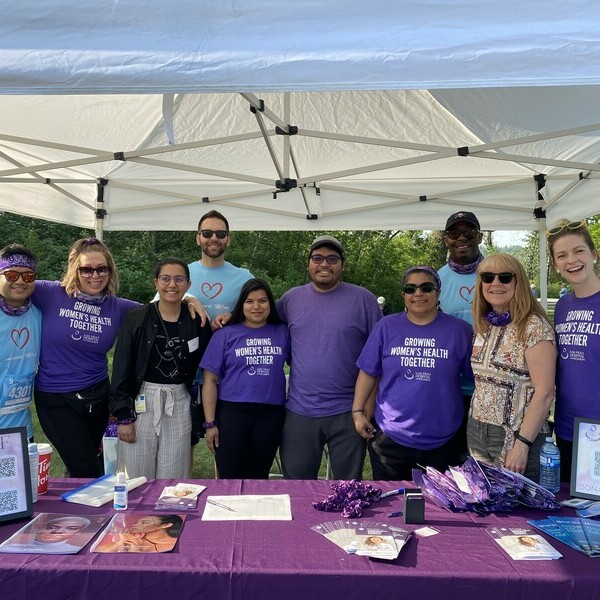 On May 27th, 2023, the Shoppers Drug Mart Run for Women returned in-person to Sir Wilfrid Laurier Park in Edmonton's gorgeous river valley.
Edmonton once again earned the top honour as the largest run in Canada. With almost 2,400 participants, the event succeeded in raising over $250,000 - and counting!  
The money raised will help fund life-changing programs and research that improve women's mental health, as proceeds from the run go to support the Lois Hole Hospital for Women right here in Edmonton. This research is setting new standards in the treatment and care of women with anxiety and depression, such as creating the HOPE e-therapy platform, a free, self-guided mental health support program that has already helped nearly 3,500 women in Northern Alberta and across the country.
A huge thank you to everyone who signed up, everyone who walked or ran, everyone who donated, everyone who cheered on a family member or friend, everyone who tagged us on social media, and everyone who decided to lend their voice to the importance of women's health. 
We could not be more grateful to Shoppers Drug Mart for their leadership and enormous support they've shown over the years and their dedication to such a worthy cause.
Please enjoy this video capturing the Run for Women 2023! 
THANK YOU, AND WE HOPE TO SEE YOU ALL AGAIN NEXT YEAR!
To support women's health, please consider a donation to the Lois Hole Hospital for Women.