Stories of Hope

Royalty and Rubber Galoshes

Posted on: Mar 08, 2016

In honour of International Women's Day take a moment to meet the lady behind the name of the Lois Hole Hospital for Women and find out why how she managed to unite and delight Albertans.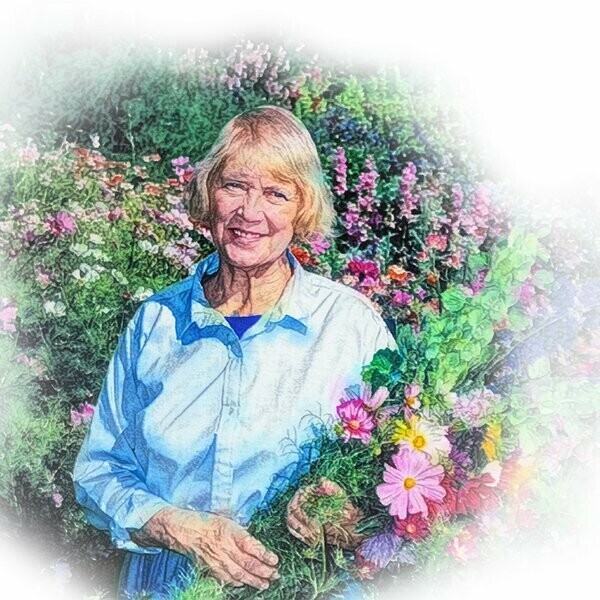 She never got to meet the Queen of England, but she was royalty, kind of. People called Lois Hole the Queen of Hugs. A woman who carried multiple titles in her lifetime, Lois was like none other. A wife, a mother, professional gardener, author, businesswoman, farmer, chancellor, and in her final years, Lieutenant Governor of Alberta, Lois brought a grace and warmth to each role. That grace and warmth now live on in the legacy of the Lois Hole Hospital for Women. 
Born in rural Buchanan, Saskatchewan on January 30, 1929, Lois Elsa Veregin was twin to brother Ray, and older sister to brother Lorne. Their father was a cattle buyer and their mother a housewife with an avid interest in gardening. Lois grew up with a feverish interest in music, books and learning, and had a natural gift for speaking. At one Sunday morning church service in her early teens, the minister was delayed and the congregation sat fidgeting in their seats as they waited. Lois took note of the crowd's need for leadership and rose to the pulpit. She shared a little about Jesus, and a little about other some things and, though she wasn't particularly religious it put her fellow parishioners at ease until the minister got there. There was just something about young Lois, even from an early age, that set people at ease.
It was a time when Saskatchewan had no universal health care. Lois's aunt, her mother's twin sister, nearly died of a burst appendix, and she never forgot that moment and how important it is to have health care for all. 
"I would say that is one of the most formative moments in her life," says her son Jim. "It stuck with her until the day she died."
When she was a teenager old, Lois's family moved to Edmonton for better opportunities in the cattle business. Lois continued her education and worked towards her Grade 10 level in piano from the Royal Conservatory of Music. But it was when she met Ted Hole in her early 20s that the future Mrs. Lois Hole began to blossom. 
In her book, I'll Never Marry a Farmer, Lois credited her parents for giving her the good sense to know when the right man came along. 
"Ted turned out to be a pretty handsome guy – I thought he looked like Charlton Heston," she wrote. "He spoke with such passion that I found myself being caught up in the romantic notion of marrying a handsome farmer – despite my childhood vow."
Ted and Lois married in 1952 and bought 185 acres east of St. Albert. Ted had an insatiable love for the earth, and trained in agriculture at the University of Alberta but had little practical knowledge of how to run a farm. They had some lean and educational first few years. They tried everything from pigs, chickens, turkeys and cattle, with mixed success. They were not afraid to try and fail, and were unembarrassed when things didn't work. 
Not bound by convention, or stressed by any ideas of how things had to be done, Ted and Lois were able to experiment and navigate farm life. As their family grew, so did their garden. Bill and Jim were born in 1955 and 1956, and became young students under the tutelage of their parents. From learning to debate with visitors around the kitchen table to mastering how to grow colorful marigolds, the Holes cultivated open minds in their family. 
The future changed for the Holes when one hot summer day some passersby noticed their cucumbers. The visitors offered to purchase some of their garden produce, and Ted and Lois realized they might just have something good going. 
"She was always prepared to take on new challenges," Jim says. "She and Dad said they didn't know a lot about this business of growing vegetables, so they didn't have any preconceived ideas, and that gave them a lot of freedom to try new things."
The Holes decided to start a market garden at their farm, selling produce under the trees by the garden. Incorporated in 1979 as Hole's Greenhouses & Gardens Ltd., the market garden eventually took over their barn. Experimentation was always part of the business and family life at the Hole house. But so was fun. Lois could transform herself from a farmer into a citified woman when she and Ted set out to the opera or a movie. 
"She didn't worry about material stuff," Jim says, "but when she did get dressed up, she looked like a million bucks."
Lois served several terms as trustee on the Sturgeon School Division. Her natural way with the public caught politicians' eyes more than once, but despite their urgings Lois was never interested in running for office. 
In 1991, as urban development expanded to their property fence line, the Holes decided it was time to leave farming and focus on the greenhouse and garden centre business in St. Albert – Hole's Greenhouse – that has since grown into one of the largest retail greenhouse operations in Western Canada. Albertans know it today as the Enjoy Centre, which opened in 2011.
With her vast knowledge of gardening, Lois became a contributor to CBC radio, the Globe and Mail, the Edmonton Sun and the Edmonton Journal. She began to write, and her first book, Northern Vegetable Gardening, which was later rereleased as Lois Hole's Vegetable Favourites, in 1993, soon followed by five more books in the Favourites series. This series now has sold more than a million copies and continues to be among the top-selling gardening books in Canada. 
"Lois Hole" became a household name. With her warmth in her public speeches, she made people feel like they were in her living room as she weaved in stories of family and gardening. In 1998, Lois widened her influence again, becoming Chancellor at the University of Alberta.
That role would eventually open the door to her final post, as Lieutenant Governor in February 2000; she was the second woman in Alberta's history to carry this honour. "She respected that position to the highest degree," Jim says. "She was the Queen's representative." The Government of Alberta was rebuilding in the aftermath of economic uncertainties of the 1990s.  Lois saw it as an opportunity to lend her voice to change and add some humour, understanding that she was there to represent the Crown. 
"She was first and foremost a people person," Jim says. "She had an incredible ability to relate to anyone. I have yet to see anybody that could match that." She got as many hugs as she gave.
Even as lieutenant governor, Lois made it a priority to get home to the farm and join her boys at lunchtime. With three family houses on the property, the extended family would gather around Lois's kitchen table – a mealtime that was always precious to her.
"She was still worried, in the back of her mind, that we wouldn't feed ourselves," Jim says with a laugh.
Unfortunately, during her term in office, Ted died of prostate cancer in 2003. Lois herself was diagnosed with abdominal cancer, and began treatment that same year. Any opportunity she had, Lois still spoke of her passion for education and health care. "Both mom and dad were optimistic through their illnesses," Jim says. "Mom just never seemed to get down." 
Sandy Kereliuk was Lois's private secretary for many years, including the last year of her life as lieutenant governor, and the two developed a strong bond. "Those passions came out in most everything she did," Kereliuk says. 
When Kereliuk first began working with Lois, she noticed the way she never said no to anyone and – with her busy schedule – Kereliuk wanted to help Lois to learn the value of saying a gracious "no" occasionally. Once, when Kereliuk was running to meet Lois at the greenhouse for some important business, she found Lois still clad in her green galoshes and her heavy work coat, looking like one of the workers. As Lois and Kereliuk walked by a payphone, the customer using it recognized Lois and hailed her, asking if she'd speak to the woman's sister – a big fan – on the phone. Lois obliged happily, speaking to the stranger at length while Kereliuk waited.
Even with declining health, it was Lois's way with people – her listening ear and how that left them feeling heard – that made Kereliuk realize she was the one who'd been taught.
"Rather than me teaching her the importance of saying no, she taught me the importance of saying yes. She was extremely kind, compassionate and caring. She was also an extremely strong woman, even when she was going through the illness and death of her husband. There were only two times I ever saw tears in her eyes."
One of those times was when Dale Sheard and Grant Ericksen, board members from the Royal Alexandra Hospital Foundation, along with foundation President and CEO Andrew Otoway arrived at the office of the lieutenant governor to ask if Lois would allow a new women's hospital to be named in her honour.
"We knew of Lois Hole's reputation and we knew if we could apply that preeminent image to the new women's hospital it would be hugely meaningful. We also knew it would galvanize community support for the hospital," says Dale Sheard.  "Mrs. Hole knew this too, and she was happy and honoured that her name would help garner support." Lois was visibly moved, and she shed some tears.
"If any hospital had asked me to do this it would've been an honour," Lois told Sheard. "But the Royal Alex has always been my family's hospital and it's where my husband went, and where I've been treated. I'm just so thrilled to do this. I can't wait to tell my boys about this!"
The formal announcement of the hospital naming was made in November, 2004 and was attended by dignitaries and media. By this time, Lois, who had been ill with cancer as lieutenant governor, was now hospitalized at the Royal Alex. Despite being gravely ill, Lois insisted on attending and, after a visit from hair and makeup, she took her place on the stage in a wheelchair. Lois mustered the strength to stand and take the podium to deliver her address. She was radiant and her emotional speech centred on one word. Hope.  
"So my hope is that when people come to this new hospital and see my name, they're going to have a little extra hope – that real, uplifting hope – that things will turn out OK." It was her last public appearance, and two months later, Lois died in hospital on January 6, 2005.
Today, her words of hope inspire patients and staff every day.
Isabelle Burgess, a nurse who cared for Lois during her time in hospital says, "She was an exceptional, one-of-a-kind lady. She treated everybody exactly the same from the housekeeper to the CEO of the hospital. It made no difference to Lois where you went in life or what kind of person you were." Burgess reports that Lois maintained her Queen of Hugs title effortlessly while she was in hospital, doling out her warm embraces to those who needed to get or give one. "I definitely felt honoured that I had come into her life at that time when she needed the support."
As she lay in her hospital bed at the Royal Alex in those final days, Lois looked out her window towards the future site of the Lois Hole Hospital for Women. As friends and family came, she would say, "Did you know they're going to build a hospital out there and put my name on it? Can you believe that?" 
Whether it was her bright marigolds and juicy tomatoes, her husband and sons, the guests who ate and debated around her kitchen table, or every parent she eased with her personal campaign for education, Lois Hole was invested in life to very end.
Read some of Lois's many books on gardening in Alberta or her autobiographical works, Lois Hole Speaks and I'll Never Marry A Farmer.