Our Hospital, Our Stories

Royal Alexandra Hospital Joins Global Research Effort to Trial COVID Therapies

Posted on: Apr 14, 2020

Donor support puts clinical trials in motion at uniquely positioned Royal Alex.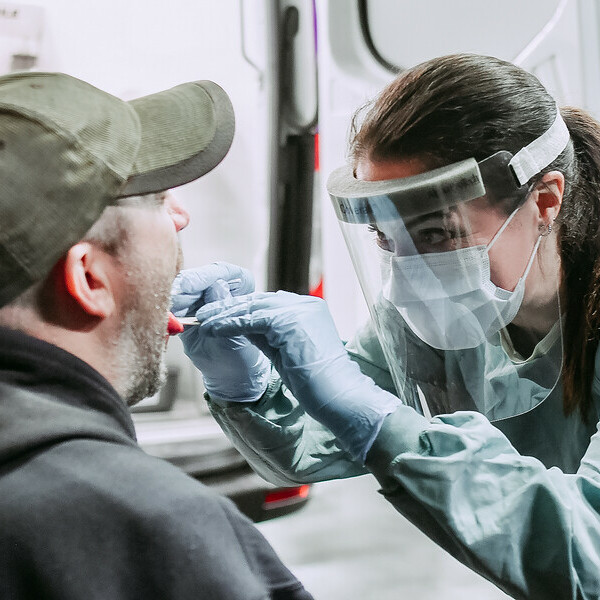 Make My Gift to support COVID Research
The world is reeling from the devastating impact of COVID-19. A "new normal" is before us. How do we overcome? What will turn the tide?
If there's one way we will beat this pandemic, it's through research. Research is the track upon which the engine of clinical care travels. It's the difference maker. The game changer.
Research in COVID-19 is taking place in multiple locations around the globe. Given its large size and the volume of patients we serve, the Royal Alex Hospital is now a key participant in global research focused on finding answers. Answers that will, ultimately, save lives.
"The Royal Alexandra Hospital will bring an Alberta perspective to a global challenge, and we need your help. As the infection continues to spread, no proven drug therapies are available," says Dr. Ameeta Singh, Clinical Professor, Division of Infectious Diseases, University of Alberta, and Royal Alexandra Hospital clinician.
Globally, many drug therapies are being tried but without randomized controlled trials to tell us the truth of what the drug treatment does (or does not do) and what its safety profile is, we may do more harm than good.
"For people who are sick, doing nothing is very difficult. The Royal Alexandra Hospital is in the unique position to offer treatments that have been designated by the World Health Organization in the setting of controlled trials to the populations that we serve," Singh continues.
The use of these therapies in the setting of controlled trials allows us to carefully monitor patients while they are on treatment and to properly assess whether the treatments are working – or not.