Our Hospital, Our Stories

Royal Alexandra Hospital Foundation named top Alberta employer for 2022

Posted on: Jan 25, 2022

The Royal Alexandra Hospital Foundation has been included on this year's list of Alberta's Top Employers!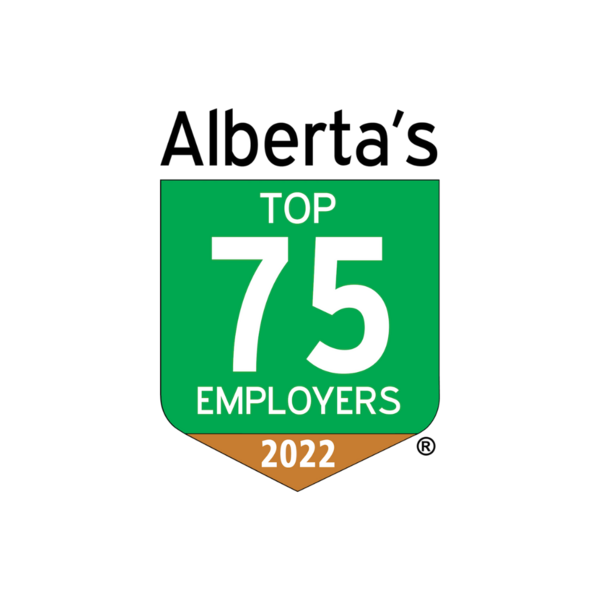 We are honoured, excited and grateful to announce that the Royal Alexandra Hospital Foundation has been included amongst a number of stellar organizations on this year's list of Alberta's Top Employers 2022!
Alberta's Top Employers recognizes those organizations who are leading their industries in offering exceptional places to work—those "doubling down on looking after their employees and supporting the communities where they operate."
Click here for the full list of Alberta's Top Employers 2022
Additional stories are detailed here in the official announcement magazine
The selection process is rigorous, spanning a broad range of factors. 
Employers throughout Alberta are evaluated by the editors at Canada's Top 100 Employers using the same criteria as the national competition, which covers eight categories that range from Work Atmosphere & Social and Employee Communications to Health, Financial & Family Benefits and Community Involvement.
With these categories in mind, employers are compared to peer organizations to determine which offer the most progressive and forward-thinking programs.
"The Alberta employers chosen for this year's list show a strong understanding of the need to come together during challenging times. From taking care of employees' wellness and mental health needs during the pandemic to supporting local community groups under strain, these organizations have gone the extra distance to keep people together." - Kristina Leung, Senior Editor of the Canada's Top 100 Employers project
Amongst the reasons the Royal Alexandra Hospital Foundation was selected were the organization's flexible benefits plan, generous time off policy, and extensive maternity leave support. 
"People respect each other and care for each other. If something happens in someone's family, we all come together for support. It's that kind of spirit here." - Yuki Richardson, VP Finance and Operations and CFO.
"In terms of professional development, the foundation is 100 percent supportive. I'm really appreciative so I've tried to work hard and be dedicated to this organization because it has supported me so much."
See here for our full Reasons for Selection
This year, many of the winners are being applauded for their ability to navigate these uncertain times and support employees in new ways during the pandemic; providing mental health support services, innovating to help employees stay connected with one another while working remotely, and stepping up in terms of keeping employees informed.
Congratulations to every company on the list, and thank you to Alberta's Top Employers for the recognition as we continue to work to improve healthcare in our communities across the province!