Our Hospital, Our Stories

Royal Alexandra Hospital Foundation announces new top executive

Posted on: Apr 02, 2020

The Royal Alexandra Hospital Foundation is changing leadership at the end of March 2020 with Andrew Otway's completion of his term as President and CEO; and current Vice President and COO Sharlene Rutherford named as his replacement effective April 1, 202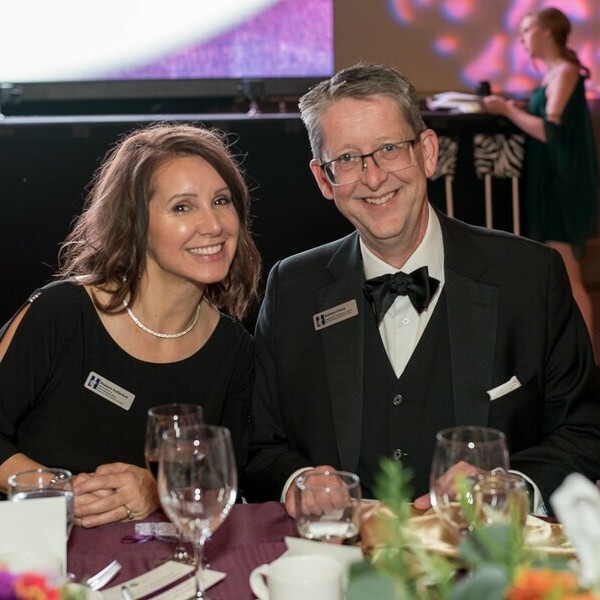 The Board of Directors of the Royal Alexandra Hospital Foundation announced today that Sharlene Rutherford will become the new President and CEO effective April 1, 2020. The outgoing chief executive Andrew Otway will exit his role as CEO March 31, 2020, concluding an exceptional 23-year career with the Foundation. 
The incoming President and CEO Sharlene Rutherford is a long-serving member of the Royal Alexandra Hospital Foundation, recently celebrating her 15th year with the organization, ten of which she held the title of Vice President and COO.   She is a fund development leader specializing in campaign strategy, relationship building, and strategic leadership of cross-functional teams.
Rutherford began with the organization in 2005 and was tasked with developing and executing the communications, media, and marketing plan for the Lois Hole Hospital for Women and its capital fundraising campaign. At the time, the $22 million campaign was the most substantial fundraising effort in the Foundation's history and included fund development for three research chairs and a further multi-million commitment to the Women and Children's Health Research Institute.
Rutherford fully transitioned to fund development and by 2010 was leading teams across multiple fundraising efforts serving CK Hui Heart Centre, Eye Institute of Alberta, and Orthopedic Surgery Centre, while strengthening donor engagement to advance research, technology and innovative programs at Lois Hole Hospital for Women.
"Andrew is a remarkable leader who has lead our Foundation with tenacity and grace. During his tenure, the Royal Alexandra Hospital Foundation supported the creation of the Lois Hole Hospital for Women, the CK Hui Heart Centre, and the Eye Institute of Alberta. I know he is also very proud of the funding the foundation provided to create the Inner City Health and Wellness Program supporting our most disadvantaged populations," said Lakhani."Sharlene is an accomplished fundraiser and a respected leader in our community. Her vast and intimate knowledge of the organization, paired with her extensive relationships with donors to the organization makes her the perfect candidate.""After learning of the news of Andrew's plans for departure, our board undertook an extensive eight-month search and selection process to identify Andrew's replacement. The board's decision to name Sharlene Rutherford as the incoming President and CEO is an announcement we are pleased to make today," said Dr. Zaheer Lakhani, Chair of the Board of Directors.
"The board selection of Sharlene Rutherford as the new President and CEO is exciting in that it signals continuity for our donors, our staff, and our hospital leadership, balanced against exciting opportunities for growth for the Royal Alexandra Hospital Foundation going forward," said Otway. "She is a brilliant leader with a clear vision of the steps required to continue our Foundation's work to advance healthcare."
"I was thrilled to be the candidate of choice by our board," said Rutherford. "I have great respect for Andrew and his leadership and have enjoyed working alongside him for the past 15 years.  I'm looking forward to building upon the exceptional relationships we have with our donors and continuing to inspire passionate community support for the Royal Alexandra Hospital and its centres of medical excellence."