Stories of Hope

Renewed funding for—and expansion of—LHHW Cross-Provincial Chair in Women's Mental Health Research

Posted on: Jun 15, 2021

Five years ago, it was a first of its kind. Now, the Royal Alexandra Hospital Foundation and UCalgary Nursing have once again come together to renew the Lois Hole Hospital for Women Cross-Provincial Chair in Women's Mental Health Research.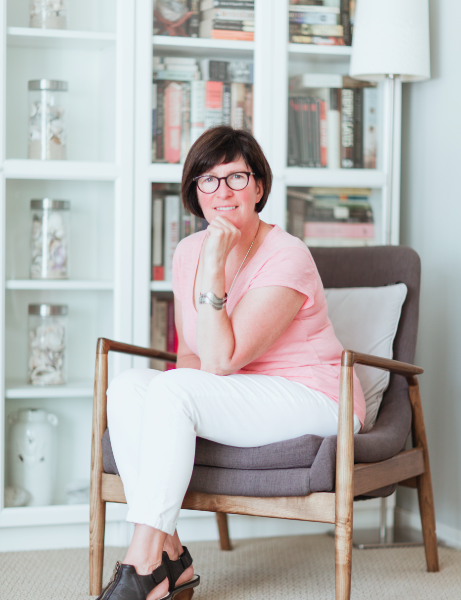 A FIRST OF ITS KIND
In September of 2016, an historic partnership was formed.
The Royal Alexandra Hospital Foundation and the University of Calgary's Faculty of Nursing came together to jointly fund Alberta's first pan-provincial nursing research chair.
Named the Lois Hole Hospital for Women Cross-Provincial Chair in Perinatal Mental Health, the program was one of the first of its kind, facilitating dedicated research into the mental health of pregnant and postpartum women and resulting in crucial advancements in clinical care.
Now, the Royal Alexandra Hospital Foundation and UCalgary Nursing teams are pleased to announce that they have again partnered to renew—and expand—the agreement.
The program will be renewed for $1 million over an additional five years, and the chair will henceforth be known as the Lois Hole Hospital for Women Cross-Provincial Chair in Women's Mental Health Research.
"We look forward to this next five years of partnership and continued success in the advancement of research and interventions in women's health that are accessible, innovative, and life-changing to all women," said Sharlene Rutherford, president and CEO of the Royal Alexandra Hospital Foundation and Alberta Women's Health Foundation.
The enthusiasm for the program is very much shared by its Calgarian constituents.
Dr. Sandra Davidson, dean and professor of the University of Calgary's Faculty of Nursing expressed:
"UCalgary Nursing is thrilled to continue our partnership with the Lois Hole Hospital for Women in our mutual goal to improve the health of women in Alberta! We are also delighted with the launch of the Alberta Women's Health Foundation. I have every confidence that the renewal of the LHHW Cross-Provincial Chair in Women's Mental Health Research will have a substantial and positive impact on the Foundation's program of research."
The holder of the chair is Dr. Dawn Kingston, a noted researcher (and professor, and certified coach) who has been working in the perinatal mental health area for more than fifteen years. Beyond being Canada's only endowed research chair in the area of perinatal mental health, she also holds the prestigious national New Investigator Award from the Canadian Institutes of Health Research (CIHR).
Dr. Kingston has been applauded for her work and passion by her peers not just here in Canada, but across the world.
As Dr. R. Sheli Murphy, Senior Operating Officer with Covenant Health, wrote in a letter of support for Dr. Kingston, "Her work with young women that are expecting, suspect they are pregnant or who are thinking of becoming pregnant is instrumental in improving their resilience pre-motherhood and beyond."
Dr. Vijay Roach, a practising obstetrician and gynecologist and president of the Royal Australia and New Zealand College of Obstetricians and Gynecologists, described Dr. Kingston as a highly respected academic as well as a "genuine and sincere person," and someone "who has a unique ability to engage with all stakeholders." 
Regarding her and her team's work, he wrote, "she has proven success in research, clinical engagement, and national and international collaboration," and "her commitment to improving outcomes for men and women affected by perinatal mental health orders is absolute."
"The work that Professor Kingston has undertaken has profound implications for Alberta and, indeed, the entire Canadian perinatal health sector."
Her team's work has certainly been profound for young mother Aliesha Arsenault, who used Dr. Kingston's HOPE App to help her through a difficult time.
The creation of the HOPE Digital Mental Health Platform (or HOPE App), is one of the most notable successes of the chair, cemented during the first term.
Created out of a desire to leverage research, education, and advocacy to improve the perinatal mental health and health care of women and their families, HOPE is a digital mental health platform—a virtual, single point of care that acts as a doorway into comprehensive mental health. It is designed to offer all the components of good mental healthcare, which include screening, referral, and treatment.
At the moment, HOPE is the only platform that provides mental health screening and personalized support specific to pregnant and postpartum women.
Aliesha had her son in Red Deer in September of 2019 and found the HOPE app by spotting some posters in a doctor's office. As someone who has battled anxiety for most of her life and struggled with hormones and additional pressure throughout her pregnancy, she decided to check out the website.
"I was just always feeling stressed out and like things were always getting on top of me," she said.
As a new mother, she was feeling tired all the time.
"Some days I'd just lay on the floor for a few hours, thinking that 'I'll feel better soon,' then I'll get up, fix everything, clean the house, feed the kids." - Aliesha Arsenault
But that feeling wouldn't go away.
"Sometimes I would force myself to get up and clean the kitchen or make a meal, and halfway through I'd end up crying on the floor, thinking 'Why bother?' or 'I give up' or 'I can't do it anymore.'
She figured she would try to get ahead of it and see what she could do, and started using the app on a monthly basis. She noted that for her, "It was like a checklist to go over and see how I was doing and it was really nice."
Every month, however, her mental health seemed to be getting worse and worse, and she would continue to question herself, feeling guilty or lazy for not completing more tasks or always needing so much help. She started to feel like an emotional and financial burden.
She began to look forward to the app's surveys. In December 2019, for the first time, her symptom status began showing as "high," instead of her usual "mild" or "moderate."
A button to 'Share with your healthcare provider' popped up. "That big green button was calling out to me," she remembers, and she clicked it. After that, she carried on with her life and didn't think much of it… for a time.
Three weeks later, she received a text from the program's lead coach, Nicola "Nikki" Roy, asking to set up some time to chat. Aliesha was beyond excited, recognizing the importance of the opportunity and knowing she needed to speak with a professional.
Aliesha describes their first call as feeling like she was chatting with a best friend. Nikki gave 'amazing' advice, was non-judgmental, and told Aliesha she was doing a great job, which she apparently needed to hear. That first call lasted over an hour and a half.
From there, Aliesha dove into the platform and read through all the courses that Nikki recommended.
"It honestly changed everything," said Aliesha. "I started journaling again, exercising, eating better, and I started joining Mommy & Me groups. I wasn't hiding anymore. I started enjoying spending time with other people again, and feeling a lot more like myself."
Aliesha proclaimed that the app should be available to all pregnant women, and that "all pregnant women should know about this app!" She personally tells everybody she can about it, pledging to use it as long as she can.
The good news is, Aliesha is not alone—she is one of 3,500 women who have already benefited from the HOPE platform.
More good news—the plan is to bring the platform to as many women as possible across the province and, eventually, the country.
A SECOND TERM
The objectives of the first term were focused on building the foundation of a much larger movement. This required generating crucial evidence and conducting research around perinatal mental health, such as the impact of early detection and treatment on mother and child outcomes, and to establish a base of evidence as well as the effectiveness of the HOPE platform.
Thanks to Dr. Kingston and her team, the first stage is complete.
The renewal of the second term provides the opportunity to build upon those objectives, scale them up, and take them much further toward the ultimate goal—to be able to provide accessible, affordable mental health care for all.
"The bottom line is all about overcoming barriers to mental health care," said Dr. Kingston. "No country anywhere in the world has been able to offer accessible, affordable mental healthcare for all, and it has always been an ambition of ours to do that."
Dr. Kingston recalls walking around her kitchen on a Saturday morning, on the phone with friend and fellow researcher Marie (who is now HOPE's research manager), when it dawned on the two of how to achieve such an ambitious undertaking. The two were discussing the differences between countries like Canada and Australia and their respective approaches for lifting up such a mental health program to a national level. They realized the most efficient way would be to create a virtual system that could provide a single point of access.
Instead of trying to build a program hospital by hospital, the idea was to create a single point of entry for mental health, regardless of physical location.
To the knowledge of Dr. Kingston's team, most countries don't even have a website dedicated to providing evidence-based resources for women's mental health...
According to Dr. Kingston, there's no reason the next iteration of the HOPE platform can't go national.
Her team's plan is to continue building HOPE into a comprehensive, integrated platform that can act as a "digital, technological backbone" to support and extend (but by no means replace) the mental health support system.
The platform leverages sophisticated technology to provide personalized risk and symptom screening for women at scale, as well as provide education, therapy and "next step" recommendations. Not only does this empower women to take more control of their mental health, but it can also alleviate strain on the mental health system, and lower costs in the process.
"We cannot offer the kind of mental health care we need by relying on human resources alone," noted Dr. Kingston, referring to a system where people do the brunt of the heavy lifting. "We have to reserve the valuable time of our psychiatrists and psychologists for those who need that level of care."
In other words, the platform shoulders as much of the administrative work as possible, freeing up mental health professionals for the more important type of work that only a human can perform.
This also meshes well with the needs and wishes of the platform's users.
Dr. Kingston's team discovered that three out of four women want to self-manage their mental health (so much so that 70% of women don't bring up their mental health concerns with their doctor), and that 80% of women will continue to have mental health problems into the postpartum period—and beyond—if left untreated.
The updated name of the chair, now the Lois Hole Hospital for Women Cross-Provincial Chair in Women's Mental Health Research, reflects the transition from addressing mental health surrounding pregnancy to supporting women across the entire life course.
The platform currently provides coursework in cognitive behaviour therapy and personal therapy best suited for the periods before, during and after pregnancy, but there are plans to expand to more. Future courses and modules may cover topics such as managing loss and grief, managing parenting, managing transitions, managing care-giving roles, as well as other forms of therapy and sources of knowledge targeted to women's needs which have not yet been put online.
The team is also considering the addition of more coaches like Nikki, whose role is to help women navigate their own mental health, moving from point A to point B, and to get outside help if and when that time comes.
As Dr. Kingston mentioned, "What we see is women like to do the courses independently, but guided by the coach. That's the key, that there is a human element to it as well."
A THIRD WAVE
The widening of the aperture to focus on offering comprehensive mental healthcare for women across the full life course—and expansion of the HOPE platform into 'HOPE 3.0' to provide support—could not have come at a better time.
"This last year was undoubtedly a year like no other," said Rutherford, "and sadly we have found it is our women who have been disproportionately impacted by the pandemic."
"However, the new research and initiatives being undertaken by Dr. Kingston's team represents an exceptionally bright ray of optimism in the realm of women's health—an area that has been largely under researched, underfunded, and underserved," she continued.
For that very reason, the Royal Alexandra Hospital Foundation launched a new fundraising brand earlier this year called the Alberta Women's Health Foundation (AWHF).
As only eight per cent of health research funding goes to women's health, the AWHF's goal is to take a province-wide approach to raising funds specifically for women's health and women's health research and address historic gaps in women's health. Initiatives like the HOPE platform are the epitome of what the new foundation was built to underpin: never-before-seen programs and systems dedicated to supporting women's health. Fortunately, knowledge gained through research is not restrained by borders.
There are other factors at play that leave the door open for the third iteration of the HOPE platform ('Hope 3.0') to have a major impact on the health of women and families across the country.
One is the gradual breakdown of stigma surrounding certain health-related topics, within both women's health and mental health.
As Dr. Roach noted, in his over thirty years in the perinatal mental health space, he has noticed a paradigm shift in societal attitudes. "A diagnosis that was once taboo is now accepted, and screening, diagnosis and management is part of routine maternity care."
"It's really heartwarming to know women are talking about these issues, research is happening, and things will get better for people," added Aliesha.
Another is the growing acknowledgement that women's health is directly tied to family health, and the health of our communities. This is a message that the AHWF is working to spread, leaning on partners like the Women and Children's Health Research Institute (WCHRI), Women's Health Collective Canada (WHCC), and many other organizations and foundations for assistance.
And while Dr. Kingston's work has already been exceptionally beneficial to so many, according to Dr. Murphy, there is much yet to be done. "There is more work that could support and inform many more—First Nations women, women who have immigrated or live in other countries as well as potential to develop support for new Dads."
Looking forward, the team is confident and optimistic that the 'HOPE 3.0' platform will be able to bring about more positive change for women and families. Dr. Kingston described her team's platform as iterative and extremely collaborative, and one built on the latest epidemiology work being done across the world.
Thanks to the efforts of her team, the clinicians who have provided valuable input for the platform, the women who have used it and trusted it, the institutions who have helped fund and support the chair and its next term—including the Royal Alexandra Hospital Foundation, University of Calgary Faculty of Nursing, Women and Children's Health Research Institute (WCHRI), and Alberta Women's Health Foundation—and all those involved, the work continues.


Please join us in celebrating this momentous step forward for women's mental health, and thanking the many parties who continue to make progress like this possible!
This story was recently covered by Global Edmonton and the Lethbridge Herald.

Main image: Chair holder Dr. Dawn Kingston. Photo credit: Joel Kingston


Dr. Dawn Kingston, the HOPE platform, and HOPE user Aliesha