Stories of Hope

Remembering Harvest Celebration 2022 - live in person!

Posted on: Sep 29, 2022

For the first time in two years, Harvest returned in person on Saturday, September 17th, 2022 at the Enjoy Centre. And what a pleasure it was to celebrate together again, and raise critical funds for the Lois Hole Hospital for Women.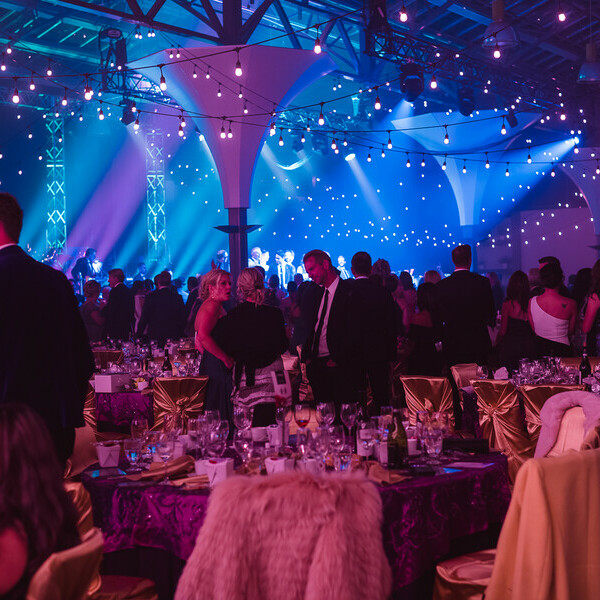 First and foremost, we would like to extend a huge thank you to our donors, sponsors, partners, presenters, and artists who contributed to making Harvest Celebration such a huge success. 
Thanks to you, we succeeded in raising $650,000 in support of the Lois Hole Hospital for Women!
A special thank you goes to our long-time partner and presenting sponsor, Syncrude operated by Suncor, for their continued support of the Lois Hole Hospital for Women. It is through the generous support of our donors that the Lois Hole Hospital for Women continues to raise the bar of excellence in clinical care and research into women's health across Canada.
Proceeds from the evening's event will directly benefit four key areas at the Lois Hole Hospital For Women: the expansion of the Allard Hereditary Breast and Ovarian Cancer Clinic; increased research by the Cavarzan Chair in Mature Women's Health Research; and advancements in urogynecological treatment for pelvic floor disorders. Funds will also support a five-year pilot program to enable a reconciled model of medicine for Indigenous women who seek care at our hospital, called the Indigenous Cultural Partnership. 
The evening was once again emceed by CTV's Carmen Leibel, and throughout the program we were fortunate to be joined by key healthcare contributors and advocates, such as Malachy Carroll, the General Manager, Syncrude Research & Development, Elder Will Campbell, and our Harvest co-chairs Lisa Diamond, Dr. Jerrold Diamond, Bhupinder Lalh and Dr. Saranjeev Lalh. Royal Alexandra Hospital Foundation President and CEO, Sharlene Rutherford, spoke about the impact and ongoing need for a dedicated women's hospital in a powerful speech you can watch below.
We also heard from the executive director of the Lois Hole Hospital for Women, Tracee Pratt, about her challenging journey from hospital leadership to cancer patient and back again. She was joined on stage by the Honourable Anne McLellan who announced an extra special honourific naming in recognition of the intrepid Dale Sheard⁠—a woman who is no stranger to the Royal Alexandra Hospital or Edmonton's philanthropic community.
Dale Sheard was instrumental in leading the campaign for a dedicated women's hospital at the Royal Alex, which was eventually named the Lois Hole Hospital for Women. She created the Cavarzan Chair in Women's Health Research, served on the board of directors for over a decade, and was named a patron of the Royal Alexandra Hospital Foundation—to name just a few accomplishments.
Dale Sheard is a champion for women's health research advancement, and to acknowledge and thank her for innumerable contributions, the Royal Alexandra Hospital Foundation, in collaboration with Alberta Health Services (AHS) and the University of Alberta, is pleased to share that the Lois Hole Hospital Women's Research Centre will henceforth be known as the "Dale Sheard Centre for Solutions in Women's Health."
"The time has come, however, to now recognize Dale for her years of advocacy and philanthropy in women's health and the transformational change our city has seen in women's health as a result." - Sharlene Rutherford 
Harvest guests were treated to a delicious meal from the Westin along with a wide selection of sweets, and entertainment from the John Cameron Experience throughout the evening, with DJ Harmon B closing out the after-party.
We laughed, we cried, we sang, we danced, all while raising money for women's healthcare. Thank you to everyone who joined in and supported the 12th annual Harvest Celebration!