Our Hospital, Our Stories

Operation Frontline Impact wins big thanks to Oilers 50/50

Posted on: Apr 05, 2023

Proceeds from the progressive draw will directly benefit programs improving the health and wellness of frontline healthcare workers.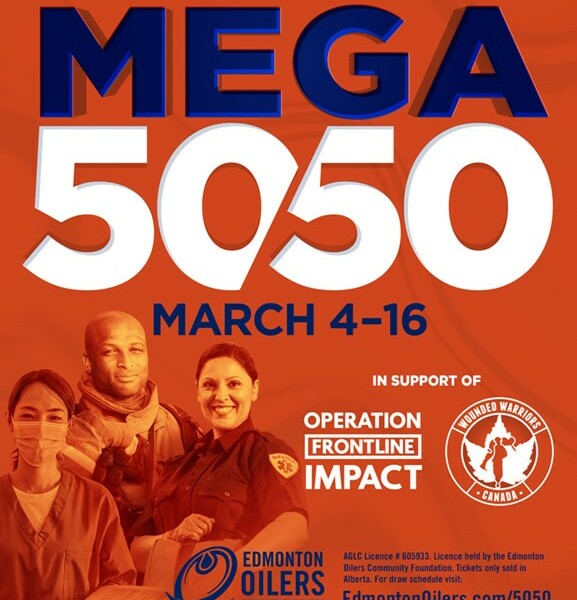 For the fourth time and for the second year in a row, proceeds from the Edmonton Oilers Community Foundation's 50/50 draw benefitted Operation Frontline Impact.
The progressive jackpot ran from March 4th – 16th, 2023, reaching $1.5 million dollars - with one lucky winner walking away with over $750,000K! The money raised from the draw will directly fund health and wellness initiatives for frontline healthcare staff.
As we are all too well aware, our hospitals and our healthcare system faced a heavy burden due to the COVID-19 pandemic, and we continue to deal with the after-effects today. Despite these challenges, so many community-minded organizations continue to work together to find innovative ways to support healthcare across Alberta.
Their efforts have included many new fundraising initiatives, like Operation Frontline Impact, which consists of 39 foundations across northern Alberta dedicated to supporting our healthcare teams.
Operation Frontline Impact would like to express its immense gratitude to the EOCF for once again partnering with us to raise critical funds for our healthcare staff, and as well extend thanks to everyone who purchased a 50/50 ticket.
Thank you for standing up for our frontline workers, for making a difference, and for showing that Albertans truly care!