Stories of Hope

October is Pregnancy & Infant Loss Awareness Month

Posted on: Oct 08, 2020

In recognition of Pregnancy & Infant Loss Awareness Month, Ryan and Chantal Denis share the story of their loss as well as the care and support they received along the way.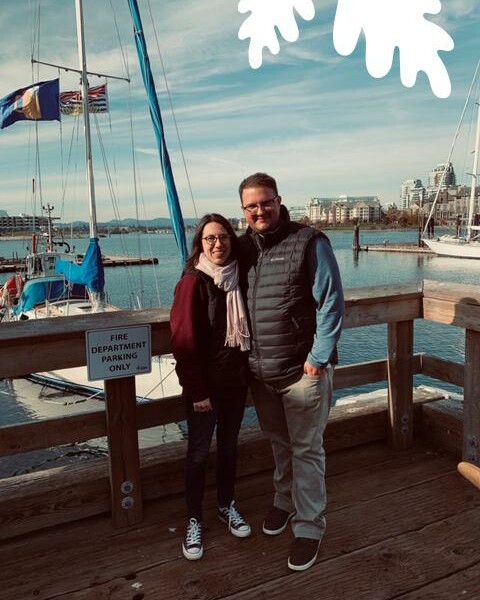 Lifted Through Loss
When Ryan and Chantal Denis found out that they were pregnant with their first child, a baby girl, in the summer of 2018, they were thrilled.
"It was a dream pregnancy," said Chantal Denis, "I had the typical horrible morning sickness, and we took a baby-moon to Scotland to celebrate. Everything seemed perfect and normal until I was 30 weeks along."
On February 4, 2019, Chantal went in for an ultrasound in Sherwood Park and was quickly informed that she needed to travel to the Royal Alexandra Hospital for further testing. A month's worth of tests and appointments with different specialists soon followed.
"There were multiple complications," said Ryan Denis. "It seemed that every appointment or test that we had came with more bad news, and I got to the point that I started hoping for a parent's worst nightmare, that she would have down syndrome or something like that because then she could at least come home."
Sadly, it soon became clear that baby Eva would not survive. On March 3, 2019, Chantal and Ryan both welcomed and sadly said goodbye to their baby girl.
"We made the decision early on in this journey that we wanted the day that Eva was born to be a joyful, happy day," said Chantal. "There would be time to mourn later, and we didn't want her to know pain or sadness. Only love and happiness, and that is what we did. The day that she was born was honestly a beautiful day."
During this harrowing month, Chantal and Ryan were connected with Pattie Walker, who leads the regional Perinatal Bereavement Program at the Lois Hole Hospital for Women.
"When we left the hospital after we lost Eva, Pattie gave us this little box of mementoes, and it became the most valuable treasure to us. We want to ensure that other parents experience this as well."
Friends and family of Ryan and Chantal's came together to raise more than $12,000 in support of the program that helped them through their loss.
"We had such an amazing team at the Royal Alex that took care of us physically, mentally and emotionally. We never felt forgotten or that we had slipped through the cracks. The level of comprehensive care that we received was amazing and will stay with us for a lifetime."
- Ryan and Chantal Denis