Stories of Hope

No Footprint Too Small

Posted on: Dec 16, 2015

A family's loss leads to an inspirational campaign in support of the Perinatal Bereavement Program at the Lois Hole Hospital for Women.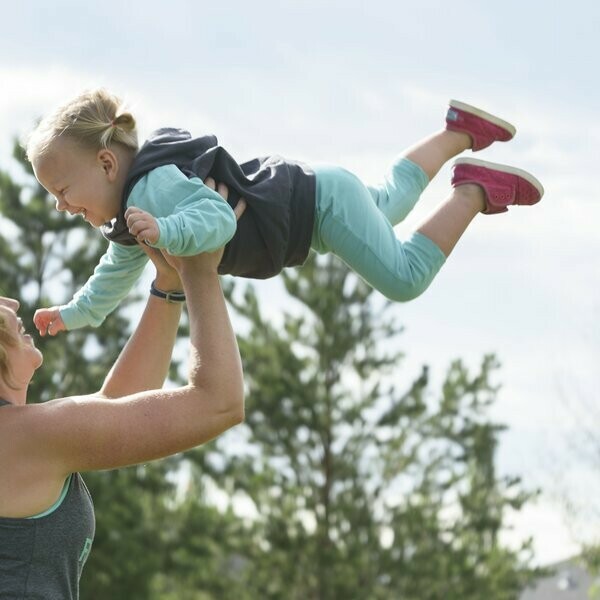 When Kellie Willie became pregnant, like every expecting mother, she was filled with anticipation and excitement for what the future had in store. First movements of her baby on the inside, first cries of her baby on the outside, first steps, first teeth, first words; the list goes on. Kellie, like so many other expecting moms, was never able to realize these firsts.
As a nurse on the Labour and Delivery floor for the past 4 years at the Lois Hole Hospital for Women Kellie has been the source of hope and healing, great expectations and, yes, sometimes part of the support network when a pregnancy is lost. Experiencing the profound sadness that comes with the loss of a pregnancy by observing others could never have prepared Kellie for the feeling of loss herself. 
At 12 weeks of pregnancy Kellie and her husband lost their baby. After their loss Kellie was referred to the Early Pregnancy Loss Program at the Lois Hole Hospital for Women. 
"The support we received was absolutely amazing. The program staff knew exactly what we needed even when we didn't know ourselves."
Weekly calls from the support staff were part of the process and the type of care that continued after the couple has their initial meeting with the team. A teddy bear was given to their family in memory of the life that was lost as are each and every family that experiences a pregnancy or infant loss at the Lois Hole Hospital for Women. In addition to the teddy bears, families are also other memory building items such as memory boxes, supplies for hand and foot print casting, certificates of life, and other print resources.  These memory items are not offered to heal the emotional wound of a family's loss but instead to proclaim that there is no footprint too small, to leave an imprint on this world.
Since their loss Kellie and her husband have healed and welcomed a baby girl to their family. As if being a new mom and working as a nurse were not enough Kellie has also discovered her passion in life through helping others with their health and fitness journey. Kellie is the founder of Fit Your Life, a business that offers fitness classes to women at very special times in their lives. Her mission is to assist women in finding or reconnecting with their fitness journey by discovering something that inspires them.  
This past fall Kellie used this mission and her new blossoming business venture to raise awareness and funds for the Perinatal Bereavement program at the hospital that helped so very much in her own journey. After watching and listening to a friend from another city go through her own loss of a pregnancy and sharing with Kellie the lack of support that she received Kellie became even more aware of the importance a program like the Reproductive Mental Health program at the Lois Hole Hospital for Women is and she wanted to do something to support it.
"The services offered by this program are incomparable and have touched me on both a personal and professional level. I feel honoured for the opportunity to give back"

Kellie Willie
With requests for fitness classes for women of all ages and in all stages of life coming in "Sweat for a Cause" was born. Kellie connected with the staff at the Royal Alexandra Hospital Foundation to begin planning her event to raise awareness and financial support for the Perinatal Bereavement Program at the Lois Hole Hospital for Women. Once the plan was made online sharing of the event spread like wildfire and the four, one-hour bootcamp drop-ins raised $700 for the cause. 
The bootcamps served as an emotional and physical outlet for the women who attended, many of whom that had been through their own pregnancy loss. It gave women the opportunity to share their own stories, which Kellie facilitated at the beginning and end of each class.  
Patti Walker leads the Perinatal Bereavement Program at the Lois Hole Hospital for Women as the Regional Bereavement Coordinator. Patti has an incredible appreciation for the donations like the one Kellie made to her program. 
"We cannot change the fact that pregnancies end or new babies are lost, but our staff at the Lois Hole Hospital for Women makes a difference in each family's journey. It is generous donations like the one Kellie made that allow us to provide a suite of memory building items that help families through this very difficult time in their lives."