Stories of Hope

National Philanthropy Day Nominees: Nathaniel "Baby Nugget" Clark's Family

Posted on: Nov 20, 2020

Celebrating our 2020 nominees: Megan Kheong and Peter Clark who lost their son Nathaniel "Baby Nugget" Clark. They decided to honour his memory by raising support for another Cuddle Cot to allow others to spend more time with their lost little ones.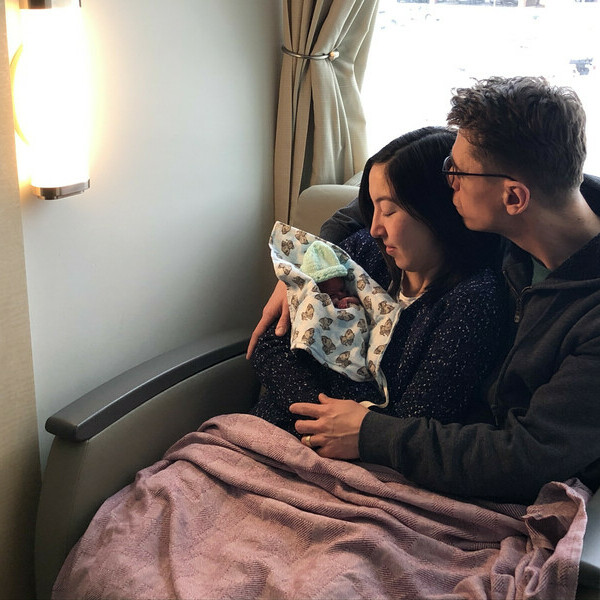 The Association of Fundraising Professionals (AFP) created a day to honour those giving back most generously to their communities. That day is called National Philanthropy Day, and this year its 22nd annual iteration fell on Sunday, November 15th.
Since its inception, National Philanthropy Day has always been a time to gather, to celebrate, to recognize and to show gratitude.

Here at the Royal Alexandra Hospital Foundation, we would like to take this opportunity to honour the foundation's nominees, Megan Kheong and Peter Clark, and celebrate them by sharing their story.
After experiencing the loss of their son Nathaniel (nicknamed "Baby Nugget"), Megan and Peter decided to honour his memory by making a difference in the lives of others.
"Our inspiration for our fundraising campaign was our sweet son, Nathaniel "Nugget" Clark," said Megan and Peter.
"On November 25th, 2019, we visited the Royal Alexandra Hospital for what was supposed to be a standard pregnancy checkup. A fetal echo and anatomy ultrasound showed that Nathaniel had severe intrauterine growth restriction and very low amniotic fluid. Despite the horrible circumstances, our sweet little boy defied all expectations and stayed with us for 12 more weeks—time that we will treasure forever. 
After a lovely and quiet Valentine's Day at home, we fell asleep as a family and, surrounded by love, Nathaniel quietly slipped out of this world before he entered it." 
In support of other families, the couple came together with family, friends and co-workers to raise funds toward the purchase of an additional Cuddle Cot for the Lois Hole Hospital for Women. 
A Cuddle Cot is a cooling machine that preserves a little one's body discreetly while allowing parents to be able to touch and hold their baby. It was a Cuddle Cot at the Lois Hole Hospital that allowed Megan and Peter to extend their precious time with little Baby Nugget. Their memory of Baby Nugget also lives on through recognition on the Royal Alex donor wall.

Now, thanks to their contributions, more families will benefit from this piece of equipment which allows them to spend more precious moments together after a child has passed.
"We will spend the rest of our lives being grateful not only for the incredible staff at the Royal Alexandra Hospital but also for the Cuddle Cot that allowed us the time we needed with our sweet boy. We will cherish that 24 hours forever—because of that time, we have numerous pictures of Nathaniel, prints and a mould of his hands and feet, and memories that keep us going even on our darkest days," said Peter and Megan.
We invite you to join us in sharing gratitude in saying thank you to Peter and Megan, and little Baby Nugget.
Please consider a donation to the Lois Hole Hospital for Women to help more families like little Nugget's.