Our Hospital, Our Stories

Lottery Winner Grateful for the Gift of Time

Posted on: Feb 13, 2017

When Anna Letnick won the WinWin 50 Lottery, it meant more than just a windfall of cash. Anna and her family also won the precious gift of time.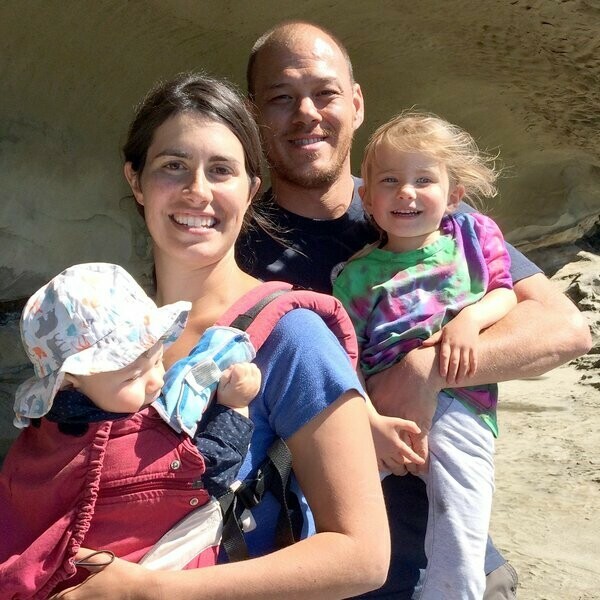 "It's been an amazing experience," says Anna with a smile. "My husband and I have never been able to take a lot of days off work at the same time to be with our kids. With a new baby and a toddler, to have time off together was wonderful."
Anna and Jeremy Letnick are the proud parents of two lovely children, one-year old Sebastian and three-year old Sarah. Like any young family, they enjoy spending as much time together and sharing the joyful moments that small children create.
Anna's $250,000 win in February 2016 nicely coincided with Sebastian's birth. Like any mother, Anna wanted time to be with her newborn and young daughter, but before long her thoughts turned to her extended family as well.
"We have relatives in British Columbia that we rarely get to see," explains Anna. "Once we had the lottery money, we decided that a road trip to see them would be a wonderful idea."
The Letnick family spent a very happy three weeks travelling between Alberta and BC, indulging in their love of camping and exploring the outdoors along the way. Spending time reconnecting with distant relatives was a happy experience for the entire family.
The second blessing from the lottery prize was a business opportunity. Jeremy, a journeyman electrician, had a life-long dream to start his own business. The lottery prize suddenly meant that the dream could become a reality.
Anna and Jeremy feel blessed by their WinWin prize in more ways than one.
"Winning the money was nice of course, but what it really meant was that we both won a gift of time to be together as a family, and the chance for to pursue a dream. What could be more valuable? Winning the WinWin 50 Lottery has really changed our lives."
---


If you are an Alberta Health Services employee, you could experience a life-changing prize with WinWin 50 Lottery. Don't miss your chance to win the Spring Break prize of $25,000. Find out more and enroll today at www.winwin50.ca