Stories of Hope

Locking horns with ovarian cancer—a new Research Chair, new hope, and a new online 50/50!

Posted on: Jun 25, 2021

Shining a light on the new research chair, Dr. Lee, supported by the Edmonton Elks Women's Ovarian Cancer Research Endowment, as well as the team's online 50/50 fundraiser launching for one day only on Monday, June 28th.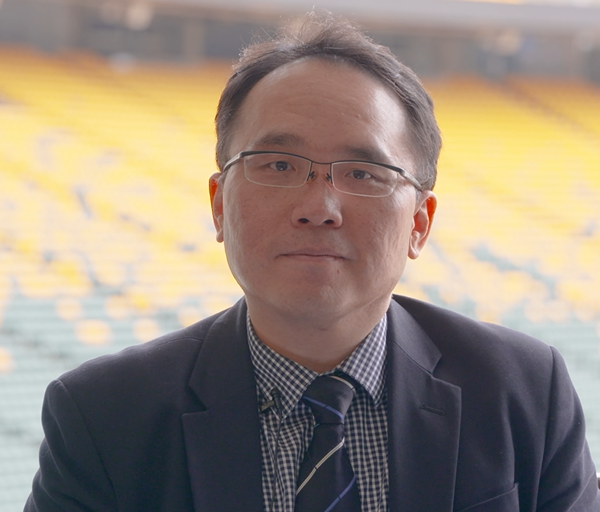 ** Update: 50/50 tickets are now available, closing at 9:00 PM**
Purchase your 50/50 tickets here!

---
The Royal Alexandra Hospital Foundation and Alberta Women's Health Foundation recently announced a new name in the fight against ovarian cancer—the 10th most common cancer of women in Alberta.
That name is the Edmonton Elks Women's Ovarian Cancer Research Endowment.
While this name may be the newest, there are certainly a few others that deserve attention.
First amongst those would be the new holder of the Sawin-Baldwin Chair in Ovarian Cancer, Dr. Cheng-Han Lee.
Our partners at WCHRI and the University of Alberta recently sat down with Dr. Lee and published a Q&A-style profile on his background and his work.
Click here to read WCHRI's Spotlight of Dr. Lee
THE SAWIN-BALDWIN CHAIR IN OVARIAN CANCER RESEARCH's HISTORY OF PROGRESS
The previous holder of the Sawin-Baldwin Chair in Ovarian Cancer Research was Dr. Lynne-Marie Postovit, also of the U of A. Dr. Postovit's team's work centered on detecting cancers earlier and treating metastatic disease, also looking at "microenvironmental agents" as compounding factors. Her team is credited with making huge advancements in investigating therapy resistance (especially chemoresistance), and discovering various biomarkers that lead to earlier and improved detection.
Postovit's research group also built a bank of ovarian cancer patient-derived xenografts matched with genomic, pathological clinical data. This bank can be used to test new therapies in a more 'personalized medicine' type approach.
Dr. Lee and his team will leverage these learnings and advancements to continue the fight against these diseases.
At the forefront of Dr. Lee's work will be to focus on gynecologic cancers that are most aggressive and most in need of therapeutic advancement.
Dr. Lee likens being a researcher to being an explorer. 
"You have to venture into uncharted territory using your best judgment and intuitions on what type of questions to ask, and what type of study to do next. I enjoy the intellectual challenge and the unique type of mental gymnastics that research offers. There are also these exhilarating moments of revelation and triumph, when you make a novel discovery. It is quite addictive and exciting!" - Dr. Lee
Dr. Lee brings with him a multitude of experience. He received his MD/PhD degree in 2004 from UBC, became a fellow of the Royal College of Physicians and Surgeons of Canada in 2010, and was a postdoctoral fellow at Brigham and Women's Hospital—the second largest teaching hospital of Harvard Medical School. For the last five years he was working with BC Cancer, learning much regarding the many opportunities and challenges of cancer care, and around ten years ago he discovered a new uterine cancer—a particularly aggressive uterine sarcoma, which was subsequently adopted into the WHO's 2014 classification system for tumours of the female reproductive system.
Dr. Lee has been focusing on cancer research since the start of his residency and has spent the last decade examining the genetic basis and biology of aggressive gynecologic cancer. 
"Being a MD-PhD trained clinician-scientist, my primary focus is on translating the accumulated scientific knowledge into improvement in clinical care," he said.
While Dr. Lee's work speaks for itself, he is also applauded for his big-picture perspective, empathy, motivation, and systematic approach to improving outcomes for ovarian and uterine cancers.
"The irony is that the very organs which sustain us can become the source of immense suffering when they develop cancer. As a community, we share the responsibility to put an end to this suffering." - Dr. Cheng-Han Lee 
When it comes to dealing with such a deadly disease, Dr. Lee recognizes that, "One person's ovarian cancer may not be the same as another's—even if they are similarly labelled as ovarian cancer."
To combat this foe, he is assembling a dedicated group of multidisciplinary research team members including scientists, surgeons, oncologists and pathologists across different centers in Alberta, British Columbia and Ontario who are highly committed to finding more effective treatment for women's cancers.  
Beyond building this consortium, Dr. Lee also plans to establish pre-clinical tumor models that provide accurate representation of the diversity and reflect the molecular spectrum of ovarian/uterine cancer, and conduct high throughput molecular testing and therapeutic screening to identify candidate therapies, which can then be prioritized for clinical trial testing
The team is confident they will be able to take major strides in applying their scientific insights to more quickly improve clinical practice. In his words: 
"We are well-positioned to make positive and meaningful clinical impact in the care of these women in their cancer journey."
- Dr. Lee
THE EDMONTON ELKS WOMEN'S DINNER AND 50/50
To assist the Chair, the endowment fund, and women like longtime EE staffer Pam Monstyrskyj—iin whose memory the fund was announced in 2007, after she lost a lengthy and courageous battle with ovarian cancer—the Edmonton Elks have made an exciting addition to their annual fundraiser.
Every year, the Elks hold a dinner gala at the Brick Field at Commonwealth Stadium. The event normally features a champagne reception in the Elks locker room, a formal seated dinner, and a silent auction with various speakers. While the in-person portion of the event was unfortunately cancelled due to COVID-19 and health restrictions, the Elks have pivoted to an online event.
The Edmonton Elks Women's Dinner annual fundraiser will happen virtually on Monday, June 28th from 10 AM to 9 PM—sponsored by James H. Brown & Associates—and, for the first time ever, will feature an online 50/50! 
50/50 tickets will be available on June 28th, and ONLY on June 28th, so make sure to get some! Beyond a regular single ticket purchase, there will also be three special discount packages.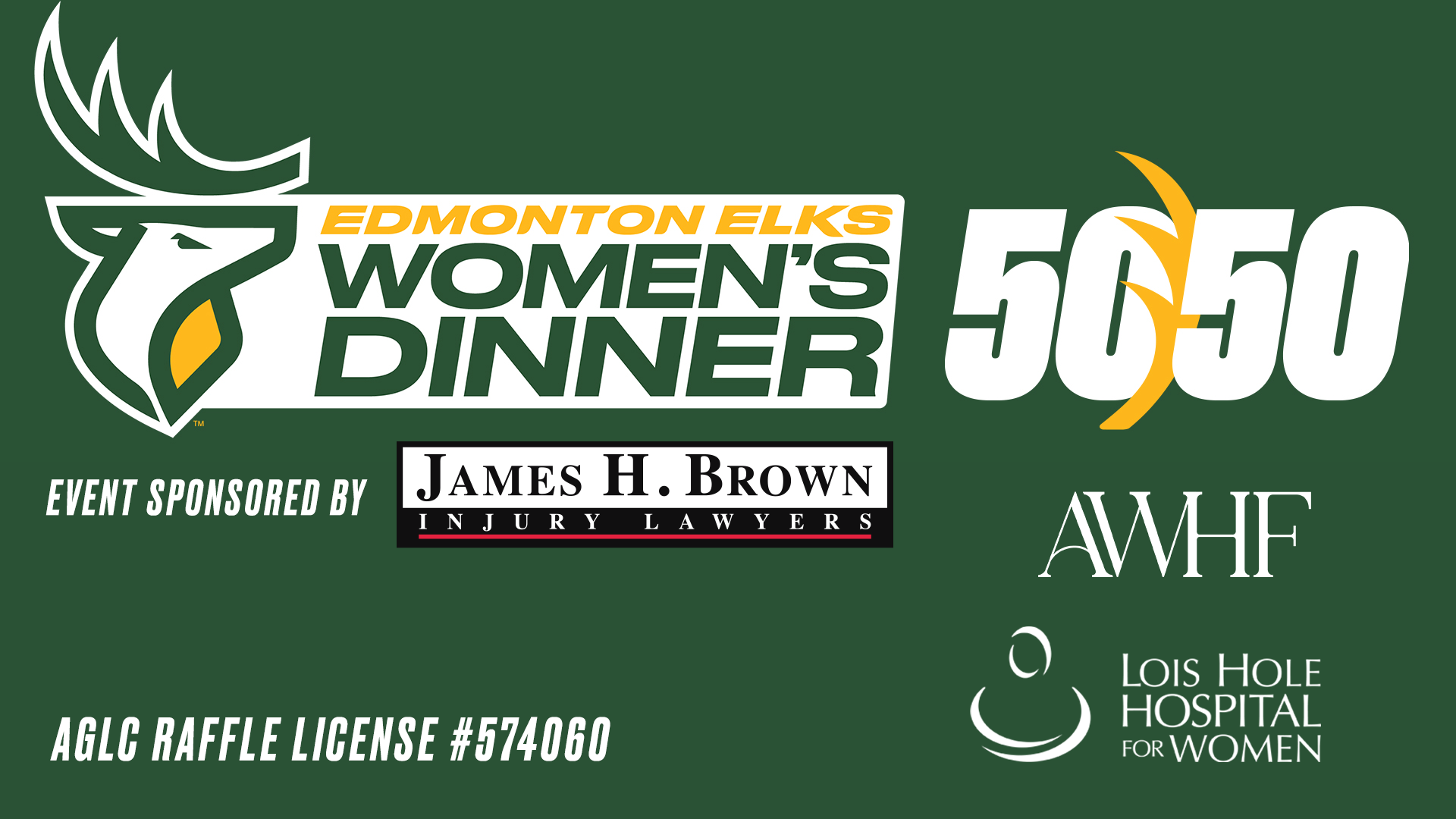 Thank you to the Edmonton Elks and James H. Brown & Associates for the support, and please join us in the fight against ovarian cancer!
Note: All quotes from Dr. Lee that appear in this story were originally provided to WCHRI and UAlberta.