Stories of Hope

"In Her Honour" - Victoria from Dawson City

Posted on: Jul 13, 2022

After the sudden loss of her grandmother due to a fatal cardiac arrest—which could have been prevented—Victoria McLeod, a Tr'ondëk Hwëch'in citizen from Dawson City, Yukon, became a monthly donor to the Lois Hole Hospital for Women.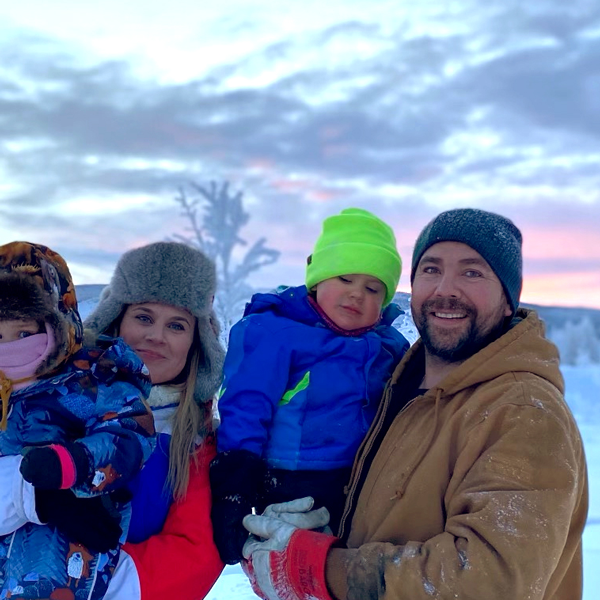 Victoria McLeod is a Tr'ondëk Hwëch'in citizen from Dawson City, Yukon, mom of two, and monthly donor to the Lois Hole Hospital for Women. After the sudden passing of her beloved grandmother Wendy at age 66 from a massive cardiac arrest, Victoria was inspired to donate in hopes of advocating for the advancement of women's healthcare and research.
Wendy suffered from heart issues for over fifteen years, and had a family history of heart disease. At one point it was suspected that Wendy suffered from COPD, resulting in a visit to the CK Hui. A few weeks before a trip to Mexico for a wedding, Victoria and members of her family noticed Wendy was acting strangely. Seemingly more confused than normal, Wendy also had chest pain, shortness of breath and was generally behaving unlike herself.
Despite her medical history and her family speaking to their family doctor, Wendy was given permission to travel. 36 hours upon returning home to the Yukon, she suffered a fatal cardiac arrest — which could have been prevented if the warning signs hadn't been ignored.
"That ignited a fire inside me and my family," Victoria said. "My grandmother was misdiagnosed and she might still be here if that hadn't happened."
Victoria hopes her donation to the Lois Hole Hospital for Women will help make a difference and help innovate advancements in women's healthcare.
"On behalf of my grandma, I want to advocate for others so they feel taken seriously."
"I am thankful for and respectful of our doctors," says Victoria. "But helping bring awareness to the barriers women face in healthcare, and helping close the gaps is important to me. These issues need to be addressed."
A sincere thank you to Victoria for sharing with us her painful story, and for donating to women's healthcare to help innovate change in memory of Wendy.
Become a monthly donor to the Lois Hole Hospital like Victoria
Click here to read this story's original appearance in our 2022 Annual Gratitude Report