Our Hospital, Our Stories

Hopeful for the Holidays - A Year-End Message From Our CEO

Posted on: Dec 16, 2021

Sharlene Rutherford reflects on this past year, the many things we have lost, but also what we have held on to—hope, compassion, and a community that truly cares about our health and happiness. Here's wishing everyone a safe and restful holiday season.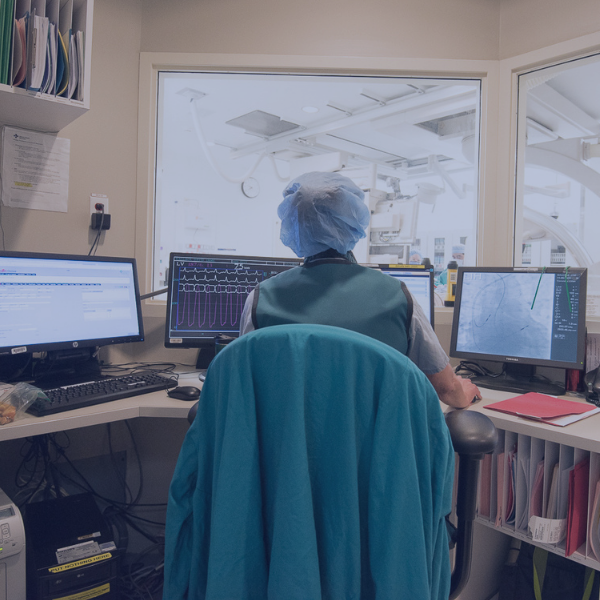 Dear friends,
We find ourselves once again looking at the start of an unusual holiday season.
While many of us wish to gather with our loved ones, some of us may not find ourselves able—some due to geographic distances, public health restrictions, finances, or the most difficult of all, loss.
The COVID-19 pandemic has obviously continued to cause prolonged harm, as has the more silent epidemic of the opioid crisis. For some time now, both our emergency department and ICU have been operating at maximum capacity for patients coming in and needing critical care.
Though it is true that many of us have lost jobs, lost opportunities for connection, and lost time with loved ones, what we have not lost is hope.
Looking all around us, we see much to be grateful for, and much to be inspired by.
We see frontline healthcare workers battling through the fatigue and endlessly long hours to provide the absolute best possible care. We have seen many organizations stand up and make pledges to take care of our healthcare teams, providing much-needed funds and relief through the creation of rest areas and mental health supports for frontline workers. And we have seen our fellow Albertans come together to support each other, donating and helping to keep our collective spirits and defenses up.
Our hope for this holiday season is that you are filled with hope, and health, and happiness.
There will come a time soon when these difficulties are lessened, and the burdens have been lifted.
In the meantime, remember that we have much to be grateful for, and that there are many kind, caring people working their hardest to get us there.
We at the Royal Alex are so grateful for your donations, and your compassion.
Your kindness and consideration for our patients and the staff never ceases to amaze. Your donations are a constant source of inspiration, and enable the compassionate, life-saving care that our hard-working hospital always strives to deliver.
If you have already made a year-end charitable gift, thank you. If you have not, please consider donating today to help our healthcare teams, and inspire more hope in our community.
Thank you for your support of our hospital.
Stay well, and stay safe.
Sincerely,
Sharlene Rutherford, BPA MBA
President & CEO, Royal Alexandra Hospital Foundation