Stories of Hope

Heartache and Healing Intertwined

Posted on: Mar 28, 2018

Read how one family of women struck by Hereditary Breast and Ovarian Cancer (HBOC) relies on the expertise and research happening now at the Lois Hole Hospital for Women.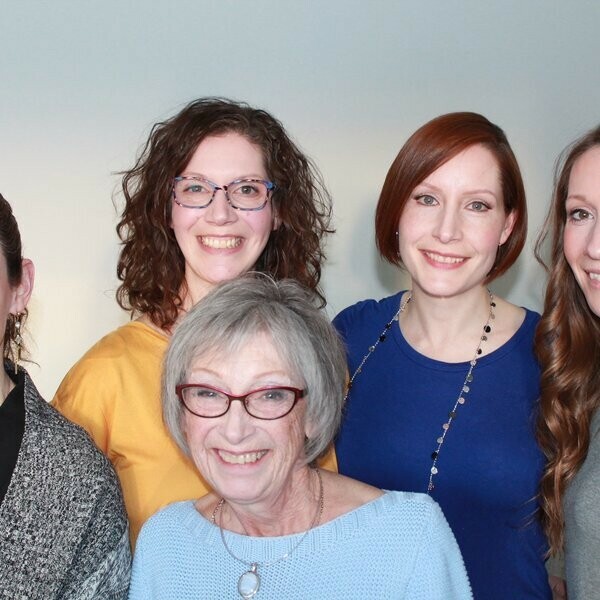 Elisa's journey started when she was diagnosed with an aggressive form of breast cancer at the age of 34. To complicate matters, she was also 38 weeks pregnant. At 33 years old Elisa's sister Christina was given the news that she is living with a dramatically increased risk of breast and ovarian cancer.
Elisa and Christina's mother Elaine, a mother to four beautiful daughters and grandmother to four adorable grandchildren, has been fighting her own battle against ovarian cancer for five years.
This is a family of women struck by Hereditary Breast and Ovarian Cancer (HBOC). This means one or more genetic mutations have been passed down through the generations, dramatically increasing their chances of getting breast and ovarian cancer.
Being part of an HBOC family means that each subsequent generation is at risk too. Watching someone you love fight ovarian  cancer for so many years is incredibly difficult, and living with the knowledge that you're sisters, your nieces, and your own daughters are at a heightened risk of developing breast or ovarian cancer, adds to that stress. 
Elisa's family story is unfortunately not the only of its kind. It is estimated 2,800 Canadian women will be diagnosed with ovarian cancer in 2018. Dubbed the "silent killer" due to the challenging nature of its detection early enough to provide effective treatment, an estimated 1,800 will die from the disease.
Dr. Lynne Postovit, Associate Professor and the Sawin-Baldwin Chair in Ovarian Cancer Research at the Lois Hole Hospital for Women is looking to change that. Dr. Postovit and her team of researchers work tirelessly in their quest to find techniques that will allow for earlier detection of this incredibly aggressive disease. Earlier detection methods that will mean hundreds if not thousands of lives will be saved each year.
"The Lois Hole Hospital for Women is a place where heartache and healing often intertwined for us, which is surely the case for so many others as well. This hospital is a place of care for today and a place of hope for the future."
Research happening right now at the Lois Hole Hospital and the University of Alberta is dedicated to changing the outcome of those affected by ovarian cancer in the future, patients just like Elisa's mom, Elaine.
"Our family is so appreciative for the care we have received at the Lois Hole Hospital for Women. After finding out our cancers were hereditary, we were sent to the Lois Hole hospital where they not only gave us the information we needed to make informed decisions about our care going forward, but also provided us with specialized care. They have an amazing team of physicians and researchers. We know firsthand the pain and the struggle associated with a late ovarian cancer diagnosis. Through research happening at this incredible center of women's health, the outcomes for other families can be different."
"The Lois Hole Hospital for Women is a place where heartache and healing often intertwined for us, which is surely the case for so many others as well. This hospital is a place of care for today and a place of hope for the future. Like thousands of women, I too look forward to what the future brings."