Stories of Hope

Harvest Celebration Attendees Move the Needle on Hospital's Seventh Operating Suite Fundraising Effort

Posted on: Sep 19, 2018

The 8th annual Harvest Celebration was an incredible success raising more than $310,000 in support for the Lois Hole Hospital for Women. Funds raised will support the creation of a new operating suite at the hospital.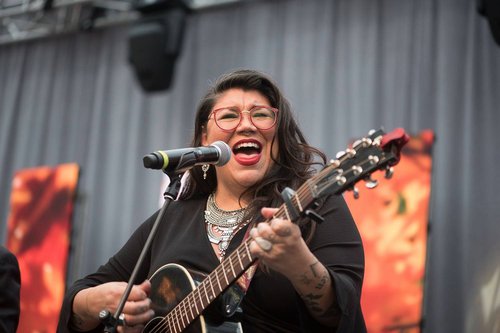 For the first time in Harvest history four co-chairs played host for the evening; Krista and Andrew Ference and Melanie and Dr. Thomas Nakatsui.
The couples shared an important message from the stage.
"The additional operating theatre will handle complex cases, but also less complex scheduled surgeries," they said.
"With the high number of surgeries, including emergency C-sections, the need for an additional operating room cannot be understated."
Operating rooms at the hospital handle vital gynecology surgeries including reproductive endocrinology and infertility, urogynecology and cancer surgery, as well as the planned and emergency caesarean sections.
In all more than 6,000 surgeries are performed each year, an average of 24 surgeries each day. Some surgeries are scheduled and some unexpected, all of which are needed. Scheduled surgeries at times fall victim to the incredibly high-volume and need to be delayed due to emergencies. 
"Your presence this evening will impact the care of thousands of women from Edmonton and northern Alberta for years to come," said the co-chairs.
The event continues to outdo itself year after year. A sell out months in advance, Harvest Celebration is the hottest ticket in town each September. 
Sponsors of the event are plentiful and the list continues to grow each year. More than 95 per cent of previous sponsors and 17 new sponsors were added to the mix this year, each inspired by the work happening at the hospital.
"Sponsorship shows both support for the cause and how much guests enjoy our event," said Andrew Otway, President and CEO of the Royal Alexandra Hospital Foundation. "The event has changed over the years and we have welcomed many new sponsors and guests because of it. This group represents a new generation of philanthropists in our city and we are so grateful for their support."
The event was emceed by media sponsor CTV's five o'clock news anchor Carmen Leibel and entertainment provided by Dave Babcock and the Harvest Orchestra a seventeen-piece ensemble of Edmonton's finest musicians assembled just for the event. Local soul-folk songstress Celeigh Cardinal graced the stage performing two original songs proving the true depth of musical talent alive and well in the city. 
To be among the first to know when tickets go on sale sign up for our Harvest Celebration news and updates here.
To enjoy all of the Harvest Celebration photos please visit our Facebook page.