Stories of Hope

Gone Too Soon

Posted on: Feb 25, 2019

Elizabeth Lidstone-Black loved and was loved by so many, however, the depression she experienced during menopause became too much for her to bear. "It can't be for nothing," Ken Black, Elizabeth's husband shares. Now Ken is committed to raising awareness.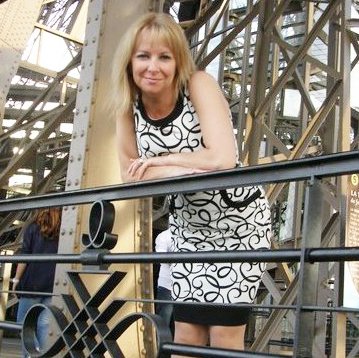 Elizabeth Lidstone-Black was an accomplished businesswoman, a loving wife and a mother of three.  
She was the person everyone turned to when they had problems. She loved working with people, loved her work, and loved her family. She was beautiful both inside and out. Her personality was captivating, and everyone who knew Elizabeth became a friend of hers.
What so many of those who loved her didn't know was that Elizabeth was silently suffering from depression.  
Since the onset of menopause, she had not been able to sleep.  She tried many doctors and sleeping pills. She had memory loss. Her moods were up and down.  She suffered from constant pain. Many days the thought of even leaving the couch was a burden too large to bear.
More sleep, more exercise, Elizabeth tried everything that was suggested to her. She changed her diet and started an exercise program, still, she continued to suffer. She turned to alcohol to self-medicate.  
All of the happiness that used to exude from Elizabeth drained from her, and what was left was an empty shell. 
At the age of 50, with so much living ahead of her, Elizabeth took her own life.  
For women experiencing menopause symptoms and for those who have reached menopause the risk of depression is 28% for women who have never experienced depression before. For women who have a history of depression, that figure rises to 59%.
Chances are you know a woman just like Elizabeth. Your mother, your wife, your sister, a close friend. Can you say with confidence that the women you hold dear aren't suffering in silence?
What if you could do something today, that would save the life of a woman just like Elizabeth in the future. What if a gift you gave today saved the life of a woman you love? What if the woman your gift saves, is you?
Help for women suffering from depression during menopause is on the horizon. A program called Text4Menopause will soon be available to support women experiencing menopause-related depressive symptoms thanks to the donors like you.
Text4Menopause is a novel and new approach to providing information and resources to women who are at risk of suffering from depression during menopause. More information about the launch of this vital line of support will be available soon. 
On behalf of all women who are currently suffering in silence and those who hold them close, thank you for your support.