Our Hospital, Our Stories

First Virtual Speaking of Health Series Sells Out!

Posted on: Nov 03, 2020

The first-ever Speaking of Health virtual lecture "Managing Our Mental Health in Uncertain Times" was a massive success, selling out all 500 registration spots! Thank you to those who attended and made this special program a reality.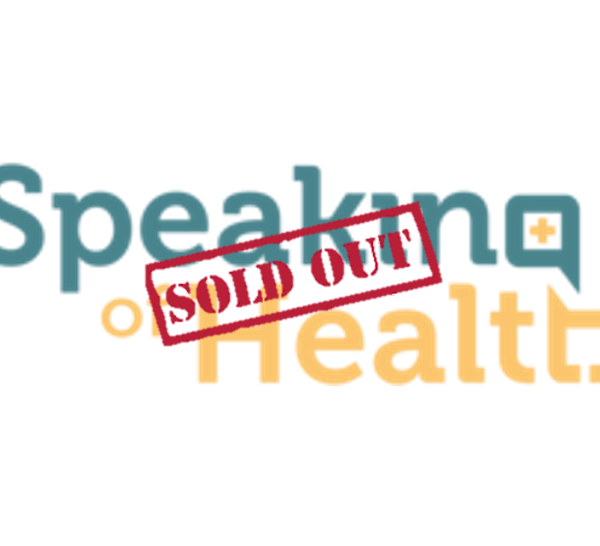 As promised, Dr. Lynora Saxinger began the program with a deeply informative presentation on what the leading experts have learned—and expect—from the COVID-19 virus.


Dr. Saxinger educated viewers on how deadly and stealthy the virus is (roughly ten times as lethal as influenza and orders of magnitude worse than SARS), discussed the pros and cons of lockdowns (it is not a "your money or your life" situation if appropriately handled) and context on Canada's escalating case numbers. She also touched upon the likelihood of a vaccine and reframed how we should think of vaccine effectiveness.
"I am optimistic that within the next year we will have likely more than one at least decently protective vaccine." - Dr. Lynora Saxinger, infectious diseases specialist.
A few other key pieces of advice and info to keep yourself and your family safe as we all forge ahead include:
Don't trust extreme certainty – if someone says "the virus definitely does X" don't believe them, because we simply can't know that yet.


Normal "herd immunity" is not the best option – letting the virus spread in the healthy is not a reasonable approach, based on what we know right now. Instead, vaccine-induced herd immunity is a better goal.


The community can gain a massive payoff from an imperfect vaccine – Even partial effectiveness of a vaccine can make a huge difference. The influenza vaccine, for example, could be considered only moderately effective but still prevents a large number of deaths.
The Q&A session was also very engaging, covering topics such as the necessity of disinfecting one's groceries, and the safety of air travel.
Dr. Saxinger shared that she discontinued the practice of wiping down her groceries some time ago, and instead reminded viewers that the hands are by far the likeliest point of transmission.


People should feel safe if practising proper hand hygiene, and frequently disinfecting especially after handling items from outside the home.


Regarding air travel, Dr. Saxinger informed viewers that many airplanes have excellent airflow and ventilation systems which significantly reduce the risk of transmission. However, the real risk occurs when those systems are not in effect before boarding a flight. Travel needs like taking public transportation or a taxi to the airport, traversing through the airport, sitting on the tarmac waiting to take off with no ventilation system running are all considered risky activities. She encouraged individuals not to travel except for instances of extreme importance.
"That was an awesome presentation! I think that Dr. Saxinger is the best and most famous Infectious Diseases Specialist in Canada!," said Dr. Mark Joffe, Vice President & Medical Director – Cancer Care Alberta, Clinical Support Services & Provincial Clinical Excellence for Alberta Health Services.
Sharlene Rutherford, President and CEO of the Royal Alexandra, thanked Dr. Saxinger and introduced the evening's next guest, headliner Jessica Holmes, for her feature keynote on humour and mental health.


Holmes (or "J Ho," as she referred to herself) shared several touching stories involving her family and friends—her grandpa, her kids, her husband, and her "sad dog"—and of course, showcased several of her famous characters and impressions.
On the topic of the virus and its relation to mental health, Holmes pointed out, "We're all collectively going through a harder time than we normally would be."
In discussing her bouts with two different periods of depression, "postpartum depression as well as an adult, 'garden-variety' depression" she describes, Holmes was full of poignant, witty tips and observations on how to combat conditions like depression—which is a mental illness, she said, and not an "attitude problem."
When it comes to relationships and helping others, work on yourself first, she advised. 
"Just like on an airplane, always remember: Put on your own oxygen mask before assisting others!" - Jessica Holmes
She shared several of own strategies, such as staying social, exercising and going for walks (especially with friends), taking several deep breaths when you feel overwhelmed, striving to be a good listener, joining a book club, online choir or spiritual group, and more.
"Start small with something you can sustain, not a drastic change," she recommended, "Baby steps are the way out of this."
A powerful thank you was shared by Melanie Nakatsui, long-time donor and supporter of the Royal Alexandra Hospital Foundation: "Thank you so very much to the Royal Alexandra Hospital Foundation, The Robbins Foundation Canada, Dr. Lynora Saxinger, Jessica Holmes, and all the organizers, for this inspirational, informative, and entertaining Speaking of Health series. Very much invigorated and inspired by this evening!!!! THANK YOU! :) :)
If you enjoyed this lecture and would like to see more like it, please consider making a donation to our Foundation. Your gift will go towards supporting the mental wellbeing of our frontline providers and hospital staff.
And thank you to all our donors for making this possible. We look forward to welcoming you to future Speaking of Health lectures.
Stay tuned!