Stories of Hope

Elevate Aviation: Supporting Diversity, Supporting Health

Posted on: Nov 22, 2017

For the fourth year in a row, proceeds from the Elevate Aviation Calendar Launch Event took off in support of the Lois Hole Hospital for Women. The calendar and the event both meant to inspire women to consider a career in aviation.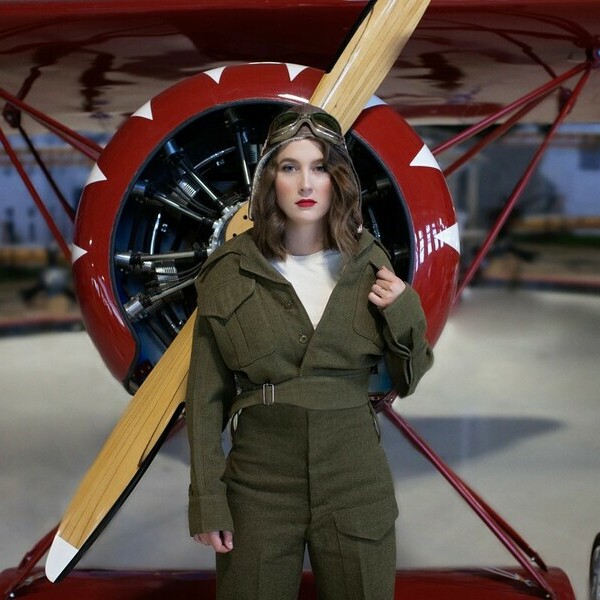 "We are trying to get women into careers. Unhealthy women aren't focusing on their careers they are focusing on getting healthy. If we can contribute to making women healthy then that's what we want to do," explains Founder and Chair, Kendra Kincade.
When she isn't busy recruiting women to grace the pages of her now annual calendar or organizing the annual fundraiser, Kincade works in the aviation industry as an Air Traffic Controller. Each of the women featured in this year's vintage themed calendar also hold roles in the aviation industry. This year's calendar was photographed at the Alberta Aviation Museum by Donna Lynn Photography.
Sales of the calendar along with proceeds from the event and support from Nav Canada once again raised impactful funds for the Lois Hole Hospital for Women in the amount $25,000. The grand total over the past three years a incredible tally of more than $70,000. 
"When you have an event promoting diversity and contributing to the local community, and in particular a cause that is near and dear to the hearts of all of us, the support of the Lois Hole Hospital for Women, it's something that we are obviously very interested in supporting," shared Neil Wilson, CEO of Nav Canada who flew in from Ottawa for the event.
For information on Elevate Aviation please click here. For a recap of the launch event watch our video below!
Thank you to Elevate Aviation and Nav Canada for your continuous support.