Stories of Hope

Dr. Maria-Beatriz Ospina awarded a Canada Research Chair

Posted on: Jan 11, 2021

WCHRI's Dr. Maria-Beatriz Ospina has just been named as a new Canadian Research Chair for her work in untangling the complexities of several of the world's deadliest diseases within perinatal life stages.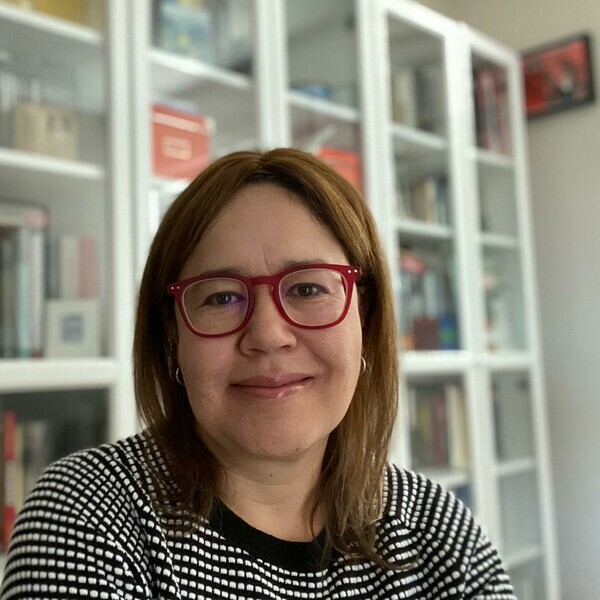 Twenty years ago, the Government of Canada implemented a new initiative called the Canada Research Chairs (CRC) Program.
The goal of this program is to bring Canada to the forefront of countries leading the world in research and development. 
This December, Women and Children's Health Research Institute (WCHRI) member Dr. Maria-Beatriz Ospina was fortunate enough to be named as one of the newest CRCs, along with 15 of her colleagues at the University of Alberta. Dr. Ospina was one of six from the Faculty of Medicine & Dentistry.
Click here for more info on all 16 new CRCs from the University of Alberta
The role of a Chairholder is focused on achieving research excellence in a variety of sciences—the natural, health, and social sciences, as well as engineering and the humanities.
The CRC program invests nearly $300 million per year to attract and retain a diverse group of world-class researchers. Currently, much of Dr. Ospina's work is accomplished at the Lois Hole Hospital for Women, and is funded through the Alberta Women's Health Foundation (AWHF). Dr. Ospina will now deservedly receive a portion of this funding to advance her program's research in the realm of women and children's health. 
ABOUT MARIA
Dr. Maria-Beatriz Ospina is a clinical epidemiologist area of maternal and perinatal health. She serves as an assistant professor in the Department of Obstetrics & Gynecology and adjunct professor in the Department of Medicine, and is also a member of WCHRI. 
She is now adding "Canadian Research Chair in Life Course, Social Environments and Health" to her list of titles.
Dr. Ospina's work revolves around identifying the best intervention points for common complex diseases that make up the leading cause of death for people aged 30 to 69 worldwide— cardiovascular and respiratory diseases, diabetes and mental health problems.
In particular, her program focuses on the life stages of pregnancy and the first years of life, which often shape the course of future health for both mother and child, and also factors in social and other health determinants. 
Using this information, Dr. Ospina's program works to connect the dots of the various complexities and influences in order to better understand these deadly diseases at critical periods of life. Ultimately, the work makes important strides towards identifying and designing, in Dr. Ospina's words, "effective interventions to tackle health inequalities that start early in life and that extend through the lifespan."
"I am very grateful to the Government of Canada and the Canada Research Chair Program for this great opportunity." - Dr. Ospina
Thank you to the amazing researchers like Dr. Ospina and her colleagues who are working to unravel major diseases affecting families across the world—especially our mothers and children.