Our Hospital, Our Stories

Dianne's Story - Help Bring a PET/CT Scanner to the Alex

Posted on: Apr 05, 2018

Dianne McMurray, Director of the Diagnostic Imaging department, spent her mother's day this year as a mom, but without her own mom to celebrate. Though no one will ever know for sure, she can't help but wonder if things could have been different.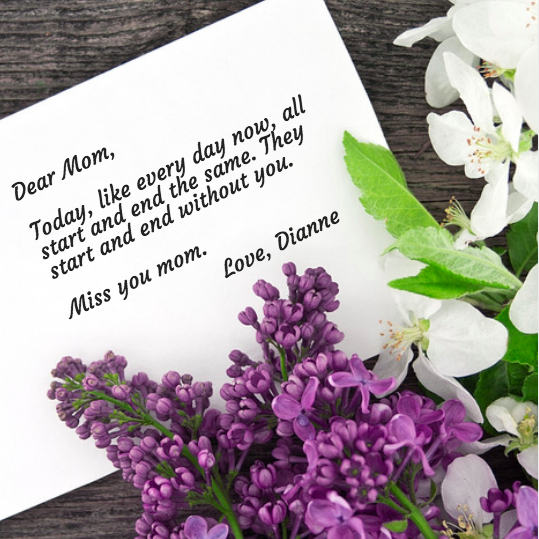 Dianne's mom Janet was a mom who inspired Dianne daily. Not only a great mother with a wonderful sense of humour, Janet was an intensely proud registered nurse, a career that saw her service in several hospitals in Saskatchewan, British Columbia, and Alberta where she cared for patients for over 23 years at the Lacombe Community Health Centre. It was her mom's career path that inspired Dianne to join the healthcare field as well.
At age 65 Janet was diagnosed with lung cancer. Janet underwent surgery, and chemotherapy to rid her body of cancer completely. It was an uphill battle for her and her family who could do little but watch her struggle.
Janet did eventually beat cancer, and for many years was able to enjoy her family again including a bucket list trip to Disney with Dianne and her granddaughters. Life was good again!
Ten years later, however, Janet contracted pneumonia and after going for a CT scan was told a suspicious spot on her lungs had been found. Janet was convinced that the suspicious spot was a sign that cancer had returned.
This was the moment the waiting began, the unknown took over, and everything changed. This was the moment Janet lost hope.
Janet's care team knew that the best chance they had of identifying the spot on Janet's lungs was through a Positron Emission Tomography and Computed Tomography (PET/CT) scan. This scan is one of the most frequently used tests to identify or rule out cancer; however, this procedure is not currently available at the Royal Alexandra Hospital.
Wait times for PET/CT scans ordered by physicians in Alberta exceed the target wait time of ten days. Janet had to wait two agonizing months for her scan.
With your help we can bring a PET/CT scanner to the Alex and ensure that ten-day wait-times are achievable. It's donors like you that will make this a possibility.
It isn't just a reduction in wait times that will make a difference. Patients like Janet currently require a transfer to and from another medical centre even though their trusted area of care is at the Alex.
Patient transfers place unnecessary stress on patients, and their families and create avoidable costs for the healthcare system.
With your help, we can bring a PET/CT scanner to the Alex and ensure that ten-day wait-times are achievable. It's donors like you that will make this a possibility.
Due to the long wait, Janet was never able to hear the positive results of her scan as Janet passed away the next day. With your help, things can be different for other patients of the Royal Alex.
The scan revealed that the suspicious spot was not cancer, however, the battle for her was just too long. Months of worry and complications due to invasive procedures that needed to be done while she waited became too much to for her to bear.
Dianne and her family will never know if things would have turned out differently for their mom. If she had the PET scan earlier would that put her on the path to recovery? If she had the PET scan sooner could they have avoided a procedure that landed her in the ICU? If she had the PET scan when she needed it would she have been able to keep her fight and hope alive?
PET/CT scans provide information that is unattainable through other imaging technologies by imaging the function of the body at the molecular level. Having access to a PET/CT scanner at the Royal Alex will mean that physicians just like Janet's would be able to identify the disease in its earliest stages and determine its exact location—often before symptoms occur or abnormalities can be detected with other diagnostic tests.
When physicians see more, they can do more. When physicians see more they can act now, instead of when it is too late.
As Director of Diagnostic Imaging at the Alex, Dianne passes by the future home of the PET/CT scanner each day and wonders if things could have been different. Dianne and so many families like hers hope it will be thanks to your support.