Our Hospital, Our Stories

CICW: Headed Home to Hinton

Posted on: Oct 26, 2020

Canadian Intensive Care Week is Oct 25-31. ICU patient Travis Caplette wished to share his appreciation with the nurses and staff who treated him at the Royal Alex and to let others know to "have faith in the hospital and the staff. They know what to do."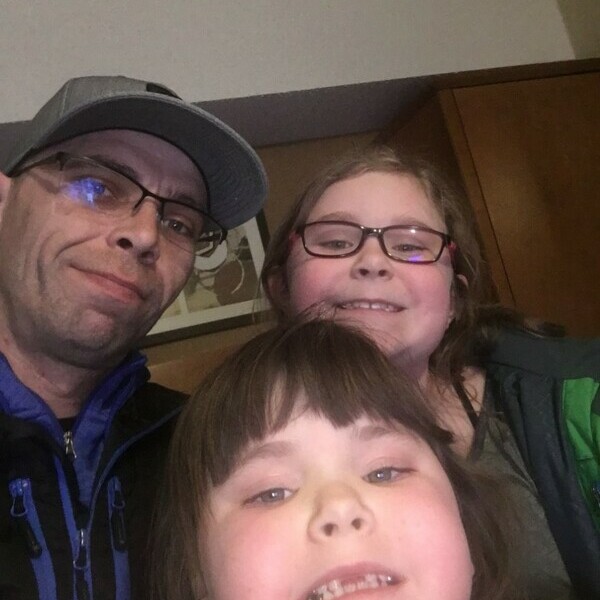 Hinton resident Travis Caplette works out in the gas fields. He was up on the scaffolding finishing off a 15-hour shift in late September when he reached for his tool bag but felt a crushing weight instead.


"It was like an elephant was stomping on my chest," said Travis.


It was clear that something serious was taking place; his team sought to get him to help immediately.
"They had to call an ambulance to come 82 km up into the bush and rush me to the ER."


At the Hinton Healthcare Centre, Travis' situation was deemed so critical that he was rushed to the ICU at the Royal Alex for treatment and surgery.


"Turns out I had pneumonia and abscesses on my lungs, along with blood poisoning. It all went from 'pretty ok' to 'really not ok' very quickly," he said.


Within the first 12 hours of his arrival, Travis underwent three surgeries. His fourth, and thankfully last, occurred about a day and a half later once he was stable enough to go under once more.
On the operating table, Travis bled profusely, losing nine units of blood due to an as-yet-unknown complication. His doctors were quick to adapt, applying sponges and an anti-hemorrhagic agent to slow the bleeding and clear the way for effective surgery, also hooking him up to a feeding tube, ventilator tube, and drainage tube to drain the abscesses.


"While hooked up to the ventilator, I couldn't speak for two days. A nurse on the unit taught my wife and daughter how to communicate with me and take care of me while I couldn't talk."


Caplette spent 11 days in the hospital, with a week of those being in the ICU. "I lost 34 pounds in a span of 13 days, and I didn't weigh much, to begin with," he said.


"I just felt like I was in the right spot. Couldn't have had the service and surgery anywhere else. I didn't once feel like they didn't have my back." - Travis Caplette
The main reason Travis reached out was to share his appreciation—along with that of his wife and daughter—for the people who saved his life.
"The nurses, the surgeons, the whole Thoracic unit, even the custodial staff, everyone there was unbelievable. I didn't meet a single person who wasn't amazing. So kind, experienced and thoughtful."
While moving units, one nurse went back and brought Travis his meal, and made sure he was settled in before leaving, even taking time out of his break to do so. Another came by to pay him several extra check-ups.
Travis recalls another of his nurse's look of happy surprise when she saw him in the recovery unit, up and walking on his own just a few days after his final surgery. They both got emotional.


"I even bought them chocolates, had no problem doin' that," Travis laughed.


Travis also credits his daughter for his speedy release.


"Her 10th birthday was in just a few days, so I had a goal to meet. I knew I had to get out by then." Being released on a Saturday, with his daughter's birthday the following Monday, made his daughter's year. 'Seeing dad healthy again' was her favourite present of the day.
Travis Caplette is currently at home resting and recovering. He is glad to report he is back up 16 pounds, thanks to his amazing wife and the care—and meals—she has provided since returning home.