Stories of Hope

Carry You With Me

Posted on: Apr 03, 2018

A donation to the Royal Alexandra Hospital Foundation comes full circle through an inspiring donor connection to a patient from another city. Learn how the Adam Burkholder Memorial Fund is helping families of the Lois Hole Hospital for Women.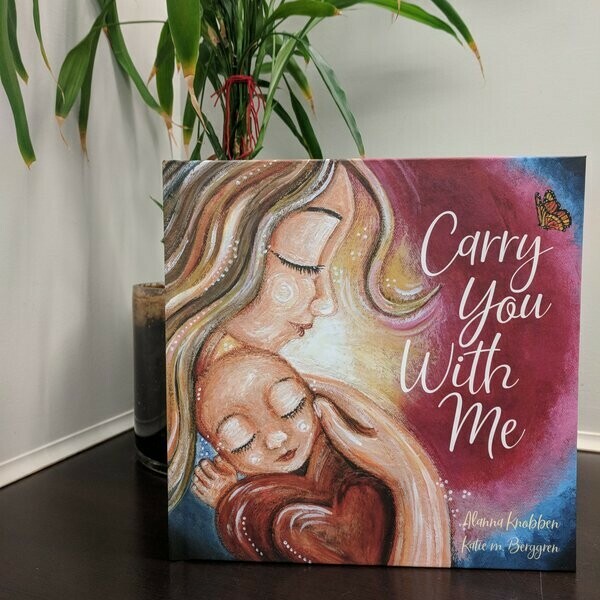 When Alanna Knobben of Calgary, Alberta was on her way to the hospital for the arrival of her second child she could have never imagined the series of events that would take place that would lead her and her family to where they are today. 
Just days after her second son Marshall James Knobben was born their care team realized something was wrong. After only a short time with his new family, Marshall passed away. 
After the loss, Alanna turned to paper and pen to begin her grieving and healing process.  Letters to her son soon evolved into the beginnings of Carry You With Me a book that has since been published and will now be available to patients experiencing an infant or pregnancy loss at the Lois Hole Hospital for Women.    
Watch below as Alanna shares how the loss of her precious child, and a loss experienced by a friend she made during that most difficult time, will mean families from her neighbouring city to the north will know they are not alone.
On Alanna's first visit to the Lois Hole Hospital for Women she had the chance to tour the facility and learn more about the amazing work that happens not only in the perinatal bereavement program but throughout the hospital.
There were so many special stops along the way, but one that will always stay marked on my heart, outside the room in memory of sweet angel Adam Burkholder. Always in our thoughts and hearts. His legacy and family continue to make a positive impact in the lives of others everyday.  

Alanna Knobben
Purchase your own copy of Carry You With Me
"This book is written from a mother's perspective of love, loss, pain and isolation that with time and great care transitioned through to healing, hope and endless love.
The loss of every great life impacts not only parents and siblings, but extended family, friends, co-workers and communities.  Each with a story to tell.  We hope that this book brings us together to support one another and invites the conversation to begin outside the book." Alanna Knobben, author, Carry You With Me
"Sometimes people come into our lives for a moment, a day, or a lifetime. It matters not the time we spend with them, but how our lives are impacted during that time."