Our Hospital, Our Stories

Averton Gives Back this Holiday Season

Posted on: Dec 24, 2018

A long-time supporter of the Royal Alexandra Hospital Foundation, Averton Homes, made a visit to the Royal Alexandra Hospital's Annual Christmas Tea to spread joy to patients in need who visit the hospital this holiday season.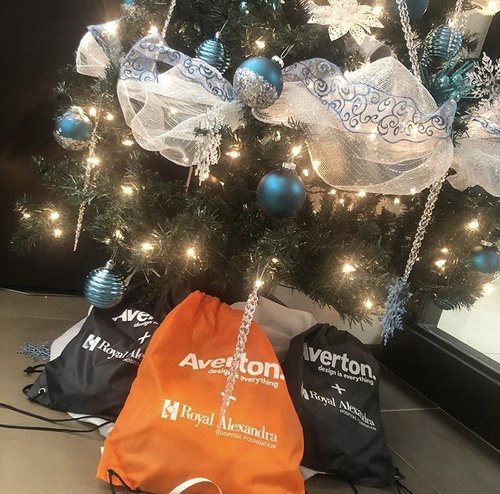 Delivering 100 bags in total for both adults and children, the team at Averton packed the bags full. Everything from toiletries that support patient needs, to treats that make every person feel the joy of the holiday season, were included.  
"The gift bag initiative is important to Averton team members because it is one of those things that creates instant impact," said Averton President Paul Lanni. "This time of year might be especially difficult for the less fortunate members of our community. The idea of the gift bags is based on putting smiles on peoples faces when they might be going through a tough time over the holidays." 
"This is the third year the team at Averton has supported the hospital in this way, and we are so grateful for their support," said Andrew Otway, President, and CEO of the Royal Alexandra Hospital Foundation. "Paul and his team at Averton support our foundation in so many ways throughout the year and it warms our hearts to see them support our most vulnerable patients as well." 
"The appreciation we felt from the front line hospital staff has had an enormous impact on our team," said Lanni. "It is something we look forward to each year. Merry Christmas from all of us at Averton to all of you."