Stories of Hope

Annual Baby Memorial to be held October 18th

Posted on: Oct 13, 2020

In honour of Pregnancy and Infant Loss Awareness Month, Alberta Health Services and Covenant Health Pregnancy and Infant Loss Awareness Program are once again organizing the "Remembering Our Losses" memorial for parents who have lost a baby.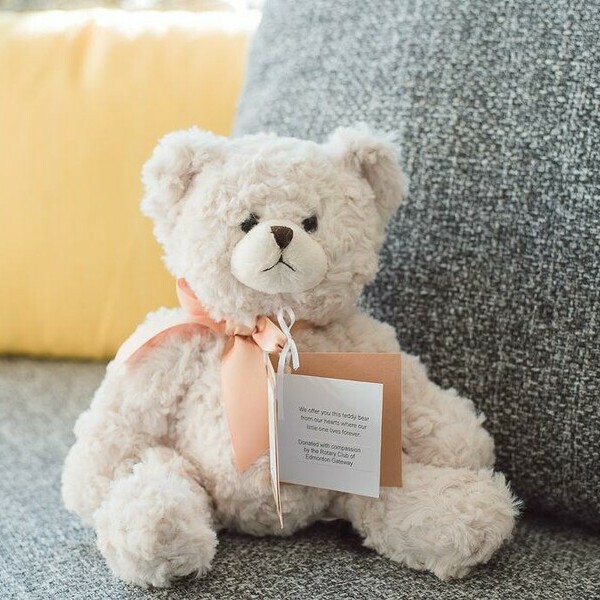 "The loss of a grandparent is the loss of a past, the loss of a parent is the loss of a future, the loss of a baby is the loss of hopes and dreams." – Patti Walker RN BN, Regional Bereavement Coordinator for the Lois Hole Hospital for Women
For some, the loss of a baby at 10 weeks can be just as devastating as the loss of a baby at 40 weeks. 
In honour of these babies and their families, the Alberta Health Services and Covenant Health Pregnancy and Infant Loss Program organizes an annual memorial, "Remembering Our Losses."
Normally held in-person in May, this year the remembrance service will be held virtually on Sunday, October 18th at 1 PM. The invitation is extended to all those families who have experienced the loss of a baby.
Families may view the service by visiting this link at the scheduled time:
https://oneroomstreaming.com/family-and-friends
Event ID: [email protected]
Event PW: GTIPJN
For those who wish to have their baby's name acknowledged in this virtual event, you may do so by registering by October 16th at noon. To register, or if you would like more information, please contact Patti Walker at [email protected] or (780) 735-4506. The service will remain available for viewing 90 days after the event at the same link.
"There is power in parents hearing their baby's name be spoken, which is part of why the remembrance ceremony is so important to acknowledging and addressing one's grief." – Patti Walker
After the loss of a baby, parents at participating hospitals like the Lois Hole Hospital for Women can choose the Hospital Burial Program, where all arrangements and costs for burying one's baby are taken care of.

Through the program, each baby is placed into an individual box and will share a burial site with other babies. Families are invited to leave a small memorial item, such as a blanket, letter, or teddy bear that will stay with their baby. Many parents take comfort in knowing their babies will not be alone.
The Royal Alexandra Hospital Foundation is one of several partners who help support and fund the program, which is a partnership of hospitals, funeral homes and cemeteries. Participating funeral homes donate their services, while cemeteries donate the land and related materials.
"Experience has taught us that most parents need support and guidance so that healing can begin," says Patti Walker. "Every baby deserves love and respect, and that's what this community does. It creates an opportunity for parents to talk about their babies and acknowledge their lives. We are so grateful to the Royal Alexandra Hospital Foundation for their support, as the ability to donate helps create a legacy for these babies."
Participating hospitals currently include Fort Saskatchewan Community Hospital, Grey Nuns Community Hospital, Leduc Community Hospital, Misericordia Community Hospital, Northeast Health Centre, Lois Hole Hospital for Women, University of Alberta/Stollery Children's Hospital, Sturgeon Community Hospital, WestView Health Centre, and Wetaskiwin Hospital and Care Centre. Funeral homes and cemeteries Connelly-McKinley Ltd, Evergreen Funeral Chapel, Hainstocks Funeral Home and Crematorium, Memories Funeral Home and Crematorium, Park Memorial Ltd, City of Edmonton Cemeteries, and Edmonton Catholic Cemeteries all lend their support.
Additional services are available for families, including support groups. For a full list and more info, please reach out to Patti at pat[email protected]
Thank you to all partners and participants for their continued compassion.