Our Hospital, Our Stories

A New Neighbourhood - A Warming Bus Update

Posted on: Sep 07, 2018

Donors to the Royal Alexandra Hospital Foundation made a $61,500 gift possible to put Boyle Street's Winter Warming Bus back on the road this past winter. The bus' main goal is to enable survival during the frigid winter months...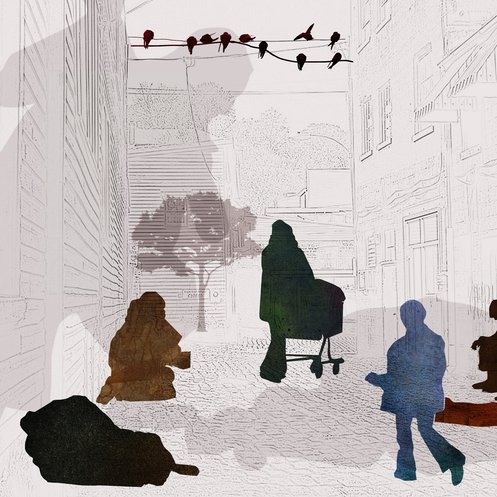 We set up the Bus in a new neighbourhood.  The word on the street was there was a community located there, but we had tried several times and places without contact.   We tried again and slowly people trickled in.  Word got around and, in time, the rumoured community crept from the margins into the bus.
Cory and Sandra had been together for a dozen years, the last few as husband and wife. They had kin in a community just outside of town, but no home there.  They ended up in the west end, sleeping in stairwells, laundry rooms, and bank entrance ways.  They struggled with alcohol, but always watched each other's back. One was always composed to protect the one who's guard was down.   
Cory guarded himself with jokes, the same jokes over and over.  Sandra watched and rolled her eyes. She was the enforcer and no one messed with her.  At first, we had to work hard to build rapport but eventually, after days spent sharing warmth and food, the hard work became easy conversation.  The same old jokes gave way to the sharing of truth. Cory drew pictures and Sandra coloured them and we hung them up in the warming bus.
A housing worker came out on the bus. Cory and Sandra were nervous but they answered some questions and had a spark of something new in their hearts.  They had appointments.  They missed them and we relayed the new times.  They lost each other and we relayed messages to reconnect them.  They argued like couples do, and they made up. They lost patience with the process and wondered what was going on.  We reassured them and relayed points of confusion to their housing workers.
One day they sat there on the bus eating instant soup and bologna sandwiches and told us they had a home.  They would be moving in within two days.  Cory was already dreaming of getting his safety tickets updated and going back to work.  Sandra was excited that her children would be able to visit her at a home, her home.  
Cory's smile suddenly faded. "But, then, we won't see you anymore?" he asked.
"Come for lunch any time", we answered. 
By Stephen Inglis, Boyle Street Outreach Worker