Stories of Hope

A letter from heart patient Cynthia Culhane

Posted on: May 03, 2021

Calgary heart patient Cynthia Culhane pens a personal letter to her fellow community members on the importance of acknowledging the gaps in women's health and women's health research, and how more support is needed to address them.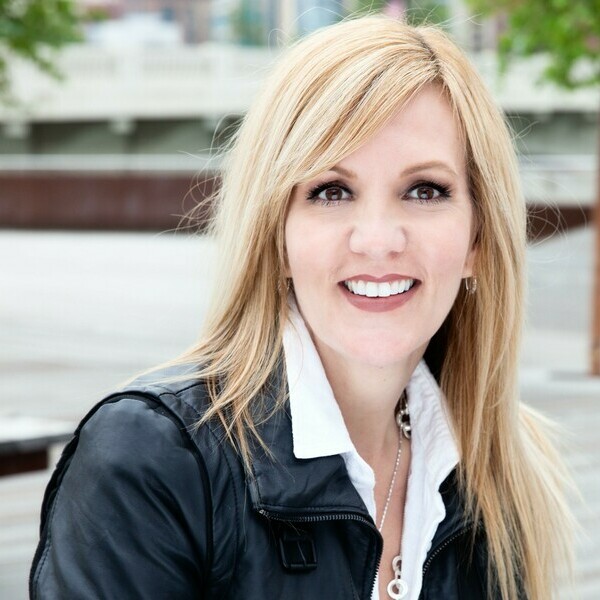 This letter was originally published here on the AWHF website.
---
Dear reader,
My name is Cynthia, and I am a proud Calgarian, a successful realtor and fitness instructor, a mother to four beautiful children, and a partner to my wonderful husband. I am also something I never expected to be, a patient with a chronic heart condition—something I discovered in my early forties, no less.

During a run-of-the-mill massage therapy session, my therapist told me that he could feel my pulse all the way down in my calf, which he said was unusual and encouraged me to see my doctor. I was surprised by his concern. I felt completely normal, but I booked an appointment with my doctor anyway to see if anything was wrong.
I soon found out that yes, I did indeed have a heart condition and needed immediate attention.
Fast forward through MRIs, ECGs, angiograms, cardiologist visits, all kinds of questioning, the updating of my will, and undergoing one major operation (so far), I now live my life with a defibrillator and the knowledge that while my condition is "stable," it will probably never get better.
However, I still consider myself one of the lucky ones.
Each year, approximately 300 Alberta women just like me are sent home from the emergency department, only to be later readmitted with a heart attack. They're the victims of an information gap, and it needs to stop. Signs of a heart attack in women go unrecognized because they often have different symptoms than men, which is just one example of how women's healthcare is directly affected by historic shortfalls in women's health research.
The Royal Alexandra Hospital Foundation recently launched the Alberta Women's Health Foundation (AWHF), a new initiative focused solely on closing the gaps that exist today in women's health and women's health research. Your help is essential.
I am writing to you today to ask that you join me as a supporter of the AWHF as they tackle the long-standing deficits in women's health and research. Your support will mean funding for more than 140 researchers whose research projects focus specifically on women's health.
Will you give today to help close the gaps that exist in women's health?
The time is right to begin to address inequities that have existed for so many years. Support is needed to change the future for women like me, women like you, women like those you love dearly. I was shocked to find out that less than eight per cent of national funding supports women's health research, yet women represent nearly half of our province's population. The gap has led to misdiagnoses because, in the medical system, women are often treated as 'smaller men', and the reality is that is just not true.
The AWHF is asking us to refocus the research by shifting our attention, money and energy from women's appearances to women's health, and I am 100% on board!
Your gift will allow the AWHF to bring research from the lab to healthcare settings across the province. The research you will help make possible will benefit urban and rural Albertan women of all ages and include projects dedicated to BIPOC community members.
You can make a difference for women everywhere. 
Please give generously today! 
Gratefully,
Cynthia Culhane
Heart patient and Alberta Women's Health Foundation supporter
P.S. Your support will mean a brighter future for millions of women across Alberta and beyond. Please give so we can ensure life-saving treatment and care is available for all of us in the future.